Lead doctor in fight against Chikungunya contracts disease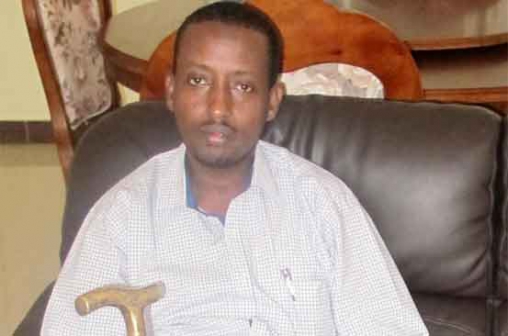 A doctor who led a team of medical volunteers to combat the Chikungunya outbreak in Mandera has been taken ill.
Mahmud Mohamed is showing symptoms of the tropical fever and is being treated in Mombasa.
Two nurses on the same mission were also taken ill and are undergoing treatment while the rest of the team is still in Mandera.
"I felt the symptoms of the disease at the tail end of my tour. All my joints hurt and I developed a fever, " Dr Mahmud told The Standard yesterday. Clinical diagnosis indicated Chikungunya after the symptoms manifested themselves, he said adding that such infection can occur to aid workers and medical staff in an epidemic area.
Mahmud, who heads the Kenya Association of Muslim Medical Professionals, believes he contracted the disease after a 14-day stay at Mandera where he led a team of 14 medics to combat cholera and Chikungunya outbreaks.
He maintained that his team was fully aware of the dangers inherent during such intervention and had been adhering to protective procedures.
He attributed his infection to the aggressive nature of the aedes mosquito which transmits the disease.
"The aedes is an aggressive hunter which soundlessly descends on its victim. A single bite has a 90 per cent probability of causing infection," he told the Standard.
The medic recounted his firsthand experience of the debilitating effects of the infection.
"You are bedridden in the first four days of the infection and have to depend on other people to stand and even visit the bathroom," he said.
The aedes mosquito also transmits yellow fever and dengue fever, experts say. Mahmud believes mass vaccination can help contain these diseases.
"Just yesterday, the teacher of my eldest daughter called, with information that she was worried because her father is very sick," he said, adding that he had to force himself to drive over to the school to demonstrate that he was not completely incapacitated.
Mahmud is happy about the impact of their efforts in Mandera.
He said when they got to Mandera, over 70 per cent of the medical staff had already contracted the infection.
"The community was very appreciative and supportive," he said.