Labour CS Phyllis Kandie roots for job creation to cushion youth as global meeting ends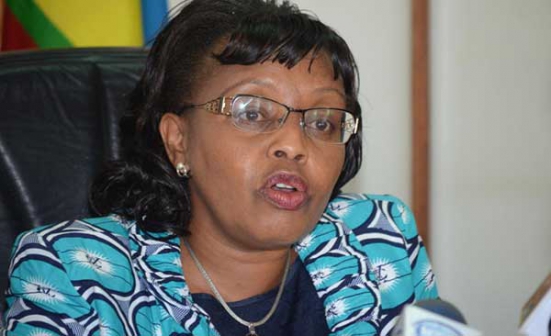 The 105th session of the International Labour Organisation (ILO) conference comes to a close in Geneva, Switzerland.
Speakers have called for global attention on the increasingly difficult challenge of youth unemployment.
Labour Cabinet Secretary Phyllis Kandie in her address, said the global event would in future depend on how nations formulate innovative programmes to help youth access or create decent jobs.
"People working in difficult environment or those in constant job hunting to earn a decent living must never be left behind in the quest for global development,'' she said.
She lauded ILO for its clarion call that 'there can be no prosperity without social justice'. She observed that eradicating poverty is the greatest global challenge. She said Kenya is doing her part in integrating social protection policies in her transformative development agenda.
The CS disclosed that close to a million households are under financial support programmes funded by government and other social partners.
''This programme is aimed at cushioning the most vulnerable in the society including orphans, the elderly and people with disabilities,'' she said.
She also noted that the Government has in the last three years conducted massive economic programmes to mainly create an enabling environment for investment and economic growth for job creation.
She was accompanied by Principal Secretary for Labour, Khadija Kassachon and Kenya's Permanent Representative to the United Nations office in Geneva Dr Peter Kiragu.
Also in the delegation included Central Organisation of Trade Unions Secretary General Mr Francis Atwoli, Federation of Kenya Employers (FKE) Chairman Dr Linus Gitahi and FKE Executive Director Jackline Mugo.
Recent data from the Economic survey 2016 indicates that 892,000 jobs were created out of which, 740,000 were in the informal sector.