Webuye-Kakamega road construction delays after KenHa fails to appear in Court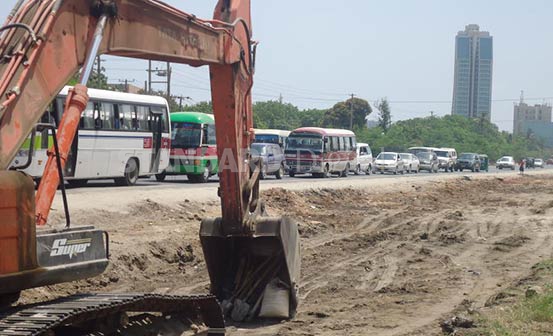 The stalemate over the poor Webuye-Kaburengu-Kakamega road continues after parties involved in its construction failed to appear in court yesterday. Kenya National Highways Authority (Kenha) failed to appear in court where it has been sued by Vil Limited.
The company has sued Kenha for failing to pay it off before hiring another contractor as stipulated under the terms of service it signed with the authority on the Kaburengu-Kakamega road. Construction and rehabilitation of the road stalled following a court order issued in 2015.
Kenha had been ordered to pay Vil Limited to allow the government identify another contractor. Justice Eric Ogola has now directed that the two parties make brief submissions before him on May 9.
"Parties should appear before court on May 9 to make brief submissions on the default clause contained in the bill of settlement," said Justice Ogola.
Yesterday's court session was to confirm whether Kenha had paid off Vil Limited so that the later could relinquish possession of the site and roadworks to other contractors. Vil has also taken the government to the Permanent Court of Arbitration in The Hague, Netherlands.
Boniface Masinde, an interested party, said the exit agreement entered into between Vil and Kenha contains a default clause stating that in the event of non-payment, the status quo stands. "There will be no roadworks until their dispute is determined by the Permanent Court of Arbitration," said Mr Masinde.