Senator Billow Kerrow apologises over Mandera mass grave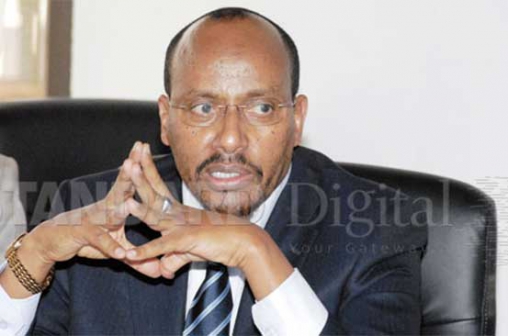 NAIROBI, KENYA: Mandera Senator Billow Kerrow has bowed to pressure and publicly apologised for claiming that there were mass graves in the county, causing anxiety in the region.
The Senator tendered the apology on Wednesday, after Interior Cabinet Secretary Joseph Nkaissery warned of legal action if he does not retract his statement.
"I want to tell Kenyans that we regret the anxiety that the report that we issued earlier that up to several graves have been found and they could be mass graves of the people who have been missing," said Kerrow in Mandera.
He was accompanied by Governor Ali Roba, Mandera West MP Mohamud Mohamed, Lafey MP Isaack Shabaan, Mandera East's Abdulaziz Farah and the county security team led by County Commissioner Fredrick Shisia.
This came hours after Nkaissery ordered that Kerrow and other local leaders apologise and retract the statements.
"I therefore demand that any leader that made sensational statements and allegation about the existence of mass graves retract in full and apologise to the nation for their alarmist statements. I equally call on the appropriate security agencies to hold to account anyone who may have broken the law in this regard," said Nkaissery.
At the same time, Inspector General of police Joseph Nkaissery has lodged a complaint with the Media Council of Kenya accusing three leading newspapers of wrongly linking security agencies to the incident.
His spokesman George Kinoti said he lodged the complaint on Wednesday evening.
"I have today delivered a protest note to the Media Council of Kenya in respect to the inaccurate and unethical reportage by three local dailies regarding the false claims about alleged mass graves in Mandera County," said Kinoti.
He said they demanded complete retraction of the false reports and unconditional apology from the concerned dailies, for falsely accusing the Police and other security agencies for alleged forced disappearances and unlawful killings.
An excavation of the alleged mass grave sites in Mandera did not yield any more body apart from the one belonging to Ms Isnino Mohammed Sheikh who Nkaissery added has been a sympathiser of the terror group Al-Shabaab.
"She acted as a cook for Al Shabaab militias during their reign in Bullahawa in 2008. Following the flushing out of the militias from Bullahawa by Ethiopian troops she came back to Mandera to work at her food kiosk," he said.
He said a group of local security chiefs and human rights organisations used excavators for the second day at a site where the said bodies were but they did not find any.
"Following insistence by the political leaders that people may have been buried deep in the ground, excavators were brought in to search all the sites and equally yielded nothing. No bodies were found."
Rumors about mass graves started on Sunday when the body of Isnino was discovered in Mandera, days after she had been picked by unknown people from her vegetables business in the town.
On Wednesday, Nkaissery denied government involvement in her death, but said that she had been an Al-Shabaab cook in Somalia.
US doubles climate adaption aid to Sh88 billion
The United States announced plans to double grant funding it provides to help developing countries adapt to climate change to around Sh87.7 billion ($860 million) a year, a pledge that may help clinch a global climate pact this week.