Report: Expatriates earning four times more than locals for same job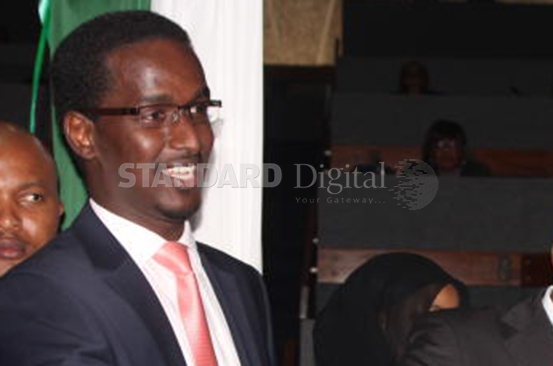 An expatriate working in a non-governmental organisation earns four times what a Kenyan would earn for the same job.
This shocking revelation, contained in the latest report on the NGO sector released by the Government, is bound to spark vigorous debate on why expatriates should take home far more than Kenyans when doing the same job.
The Annual NGO Sector Report published by the NGOs Co-ordination Board, the State agency that regulates NGOs, has revealed that on average, an international staff in Kenya is paid Sh2.4 million annually or about Sh202,000 per month, compared to Kenyans who on average earn Sh627,000 annually or Sh52,300 per month.
The report indicated that the highest salary bracket in the NGO sector is heavily dominated by expatriates, some of whom rake in as much as Sh2 million per month.
The report says the salary disparity will even be wider as expatriate staff often receive more benefits and perks than local staff to cater for such things as education of children, car grants and drivers as well as annual holidays that are fully paid for by NGOs that have employed them.
In addition, medical cover enjoyed by expatriates is often more generous than that given to Kenyans.
According to the NGO Board, there were 1,694 paid expatriate staff working in Kenya by last year compared to 46,617 local staff.
The expatriates, who form 4 per cent of the NGO paid work force were paid a total Sh2.9 billion as salaries by NGOs last year compared to Sh28 billion paid to Kenyan staff.
Another 1,592 expatriates were reportedly engaged by NGOs either as volunteers or interns compared to 27,392 (or 95 per cent) Kenyans in the same category.
Executive Director of the Board Fazul Mahamed, who spoke to The Standard in an interview, termed the pay disparity as scandalous, saying the majority of expatriates working in NGOs were doing what Kenyans can actually do and were not bringing in special expertise that is unavailable in the country.
"It is unfair and unjustifiable that Kenyans are paid far less than their expatriate workmates in the NGO sector even though they are doing similar work. This goes against principles of fairness and justice," he said.
He added: "We call on NGOs to move with speed and harmonise the salaries and allowances of all their staff members to eliminate the disparities."
Mr Mahamed said to address the huge salary disparities, the board was considering setting up standards that NGOs would l be required to meet when fixing salaries and allowances of their staff.
He added that they would soon require NGOs registered by the board to employ expatriates only when it was absolutely necessary, and if the skills they possess cannot be provided by Kenyans.
"We will not allow NGOs to employ expatriates until we can confirm that no Kenyans can do such work. In addition, such expatriates allowed to work in Kenya will be required to transfer their skills to Kenyans within certain timelines," he said.
He added: "We are concerned about career expatriates who are jumping from one NGO to another for many years but whose skills are available in Kenya. Kenyans also deserve a fair chance in getting jobs in NGOs."
Mahamed said expatriates who play a key role in resource mobilisation for local NGOs or are recommended directly by the donors will be allowed to work in the country without any restrictions.
He said that some donors often insist that projects they fund be headed by an expatriate they are comfortable working with.
The survey covered 7,258 NGOs active in the country last year who filed their annual returns with the board.