Law Society of Kenya drafts code of conduct ahead of elections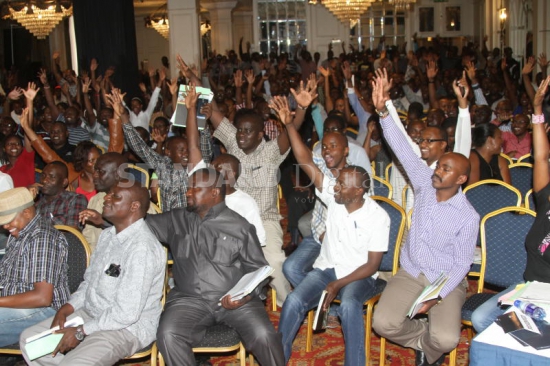 NAIROBI: The Law Society of Kenya (LSK) has appointed a Committee to come up with an Elections Code of Conduct ahead of its polls early next year.
LSK appointed lawyer Donald Kipkorir to chair the Committee with other members of the team being PLO Lumumba, Judy Thongori, Charles Kanjama and Thomas Letangule.
LSK Secretary Mr Apollo Mboya said the five man Committee was to ensure that a strong independent administration mechanism is in place for the elections.
"The Committee should come up with The Code of Conduct not later than 4th September 2015," Mboya said.
Mboya added that the Code shall be used in respect to all LSK elections that will take place henceforth.
The upcoming elections are to fill positions to the LSK Council and a representative to the Judicial Service Commission (JSC).
The Code of Conduct is being created after concerns from the members of LSK and the public over the conduct of members during LSK campaigns and the electioneering period.
In its elections last year, LSK used a Code of Conduct that was customized from that of the Independent Electoral and Boundaries Commission (IEBC).