ktnNEWS to push integration agenda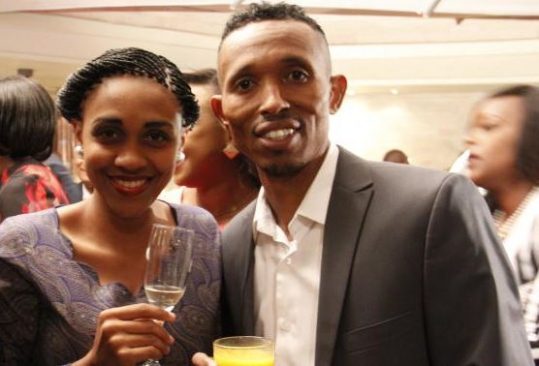 Bank on the new 24-hour television channel launched Friday night as the catalyst to business and overall growth in East Africa, Standard Group Chief Executive (CEO) Sam Shollei has said.
The new station will also help the over 150 million people in the East Africa Community understand and appreciate the region.
Addressing guests at the Tribe Hotel in Nairobi, Mr Shollei said the 'aggressive style of news reporting' that has been the hallmark of KTN will continue into the new station, ktnNEWS, which will cover the five EAC countries, plus South Sudan.
"Many business people may want to invest regionally, but have no visibility of how other nations operate".
"ktnNEWS will open up space for a greater understanding of the region, enabling intelligent decision on investment to be made," said Shollei.
He said the company will set up bureaus across the region and recruit correspondents, who will be based in the respective capitals of the five member States – Kampala in Uganda, Dar es Salaam in Tanzania, Kigali in Rwanda and Bujumbura in Burundi and another one in Juba, South Sudan.
"East Africa stories need to be told to their people and there's no medium greater than television that can do this. Whereas the political class conceptualised economic and political union, most people in these countries don't understand and appreciate what this is all about. They do not have enough information and ktnNEWS will bridge the information gap," he said.
At the event presided over by Senate Speaker Ekwee Ethuro, and attended by among other guests billionaire businessman Chris Kirubi, former Deputy Prime Minister Musalia Mudavadi and prominent law scholar Patrick Lumumba, the promise of the new station was hailed as a journey towards a continental network.
At the launch, guests started streaming in as early as 5pm, dressed to kill.
Little black dresses, well even red and white, flowing gowns of all kinds were out.
The gentlemen were in sharp suits and tuxedos. They complimented the Tribe aura nicely with the event, broadcast live across East Africa, happening at the Pool Side.
The catwalk, where KTN hosts and MCs of the night, Mohamed Ali, Yvonne Okwara and John-Allan Namu would saunter, is over water, with a fountain at the end. The fountain is surrounded by six burning masts.
At a few minutes 7pm Shollei, accompanied by wife Gladys Boss Shollei, led the guests of honour, including Ethuro, Mudavadi, Lumumba and Kirubi.
First story
At 7pm, KTN Leo Wikendi went live on air, with the first story being the heart-warming recovery of baby Brian Gitau, who was born with his brain outside his head, and his story was first highlighted by The Standard.
On Thursday, he underwent a successful operation under five surgeons at the Consolata Mission Hospital in Nyeri. One thing that stood out from the speeches, starting with Joe Ageyo, KTN's managing editor, is that the new station comes 25 years after the launch of the 'authoritative and independent station.
Since independence, Kenya knew only one station, KBC, and then the Voice of Kenya.
"It is a game changer," said Pepe Minambo, a motivational speaker and columnist with the Nairobian, "we are used to structured news, but now Kenyans can get an update. Our own CNN."
Indeed, that was the take from most guests, including image consultant Derek Bbanga. "I congratulate KTN," he said of the station he appears as an expert. "It is also a call to producers and the reporters to be creative and come up with educational programming that tells both sides of the story," he added.
Joy after successful surgery on baby born with exposed brain
Five neuro-surgeons; a facial expert, a plastic surgeon, an anaethesiologist and a medical doctor from Consolata Hospital, Mathari in Nyeri successfully conducted a five-hour delicate surgery on baby Brian Gitau, who was born with brain outside his skull.