Pack and go, MPs tell judges' vetting team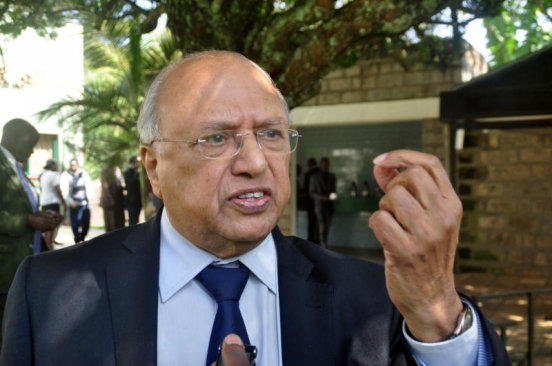 Members of the Judges and Magistrates Vetting Board have been told to pack their bags and leave office by the end of the year.
During a debate yesterday on a bill seeking to extend the term of the board beyond its expiry date of December 2015, MPs claimed the current officials led by Sharad Rao (pictured) have overstayed their welcome and should thus vacate office. The MPs now want new people to handle the vetting.
The legislators claimed that under Rao's leadership, the board has failed to clear the backlog of vetting cases and in the process put to risk the career progression prospects of over 70 judicial officers.
"We don't care whether anyone is doing business with the board or not. This should be the last time we are giving them a lifeline. For the last eight or nine months, we have not heard about them. This has affected the career progression of very hard working officers. Let me inform Sharad Rao that this amendment is the last chance. By December, pack your bags and go home. Chair, do not bring any other extension. We will make use of the tyranny of numbers to ensure that no other extension goes through," said House Majority Leader Aden Duale.
The Vetting of Judges and Magistrates (Amendment) Bill, 2015 was introduced by the National Assembly's Justice and Legal Affairs Committee and seeks to amend Section 23 of the Act to law to allow the vetting board to complete matters, which had been commenced but not finalised before the time prescribed by the Act lapses.
Although MPs are concerned the vetting board has deliberately slowed down its work so that members can continue earning salaries and allowances, the board has previously argued that it lost valuable time during its nine-month suspension last year following a case filed by some judicial officials challenging its decision to dismiss them.
"When you allow such matters to go on forever, it is very dangerous," said Makali Mulu (Kitui Central).
Justice Committee Chair Samuel Chepkonga (Ainabkoi) informed the House that the committee had agreed with the vetting board that it would constitute three panels for the vetting of magistrates and chief magistrates so that it meets the new deadline.