Two chiefs, five police reservists arrested over banditry in Baringo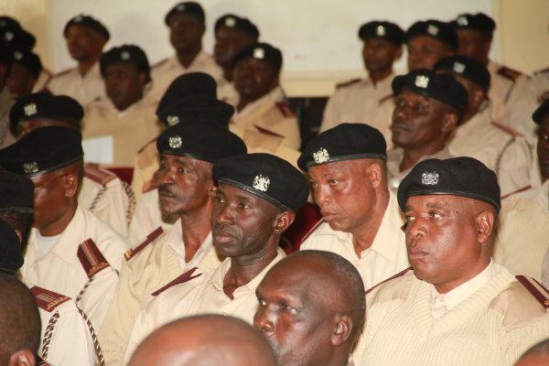 Two assistant chiefs and five Kenya Police Reservists (KPR) have been arrested following the recent incident at Sandai in Baringo South where one person was shot dead and another seriously injured.
The seven suspects are believed to be behind the Sunday attack and theft of 25 goats and 25 sheep.
Baringo County Commander Peter Ndung'u said they arrested the seven suspects after members of the public held a meeting and forwarded the names to the authorities.
"We arrested the suspects with the help of members of the public and we are still going for more suspects today because such people do not have a place in the community," said Ndung'u.
He said those arrested include Arabal assistant chief William Samoei Chepyegon and Kiserian chief Henry Barsare who will be arraigned in court after investigations are concluded.
He said the five KPRs have been disarmed and their firearms taken for ballistic test.
Ndung'u further added that the criminals in the region are a threat to the community and the county at large and urged the public to keep on with same spirit to report criminals because they are known to them.
He warned politicians against politicizing matters of security to divert attention and obstruct justice.
"As police force we are there to maintain law. Politicians should keep off from introducing politics on security matters. They should cooperate with us and volunteer information on those suspected to be conducting raids and killing people," said Ndung'u.
EAC Heads of State to meet over Burundi crisis
East African leaders are to meet on Monday in the latest bid to resolve the political crisis in Burundi, after controversial elections were internationally condemned for not being free and fair.