Joyce Akinyi, 3 others under probe over narcotics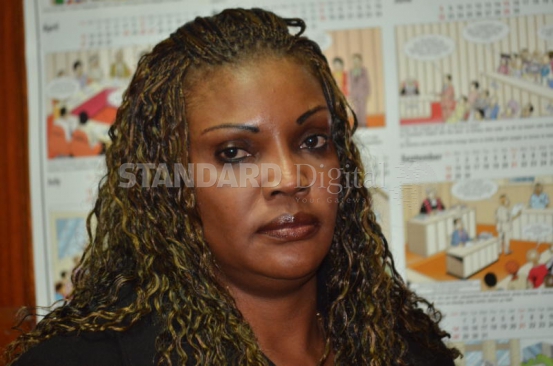 Controversial businesswoman Joyce Akinyi and three others have been arrested on suspicion of drug possession and trafficking.
The four were arrested at a house near Akinyi's restaurant in Nairobi West on Wednesday night and taken to Muthaiga Police Station.
Anti-Narcotics Unit boss Hamisi Masa said they are detaining the four for further investigations.
"We arrested them with a powder that has been sent to government chemists for further tests and analysis," said Mr Masa.
He said they were tipped off about the suspected illicit contents in a bag that one of the accomplices had before the raid was staged.
A witness said a man had brought a bag to the area and after he arrived, police who had been waiting struck.
In 2013, she and former Budalangi MP Raphael Wanjala were arrested by police at Isinya on the Nairobi-Namanga highway over drug trafficking claims.
They were later released after they insisted they were carrying maize flour that they had imported from Tanzania. In 2008, the two were detained in India after authorities found them with undeclared Sh7.59 million.