Kenyatta University Vice-Chancellor Prof Olive Mugenda to chair council of Commonwealth varsities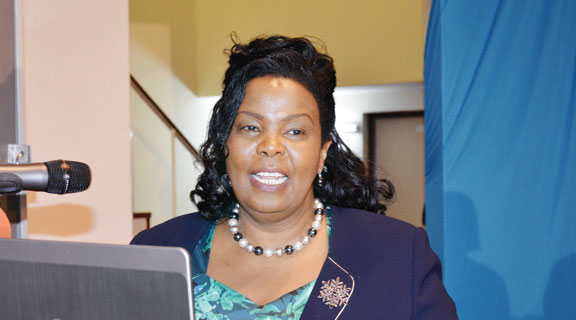 Prof Olive Mugenda.
By STANDARD REPORTER
Kenyatta University Vice-Chancellor Prof Olive Mugenda has been picked to chair the Council of the Association of Commonwealth Universities (ACU).
The decision was reached on Tuesday in London during a meeting of the council.
Mugenda was picked to chair the association based on her extensive experience and committed service as a board member of the ACU for the last two years.
With this appointment, Mugenda becomes one of the few African vice-chancellors to chair the ACU.
The association is the world's first and oldest international universities network and has a membership of over 500 universities from 37 countries in the world. The secretariat is based in London.
The vice-chair of the association is Prof Jan Thomas, who is the Vice-Chancellor of the University of Southern Queensland, Australia.
Reacting to her appointment, Mugenda said the role to chair the council was an honour not only for her, but also for Kenyatta University, Kenya, women and Africa as a whole.
Mugenda promised to work hard to ensure that the objectives of the association are met and the quality of higher education is enhanced so that it can continue to play an important role in sustainable development globally.
10 Signs That Your Marriage Is Doomed
The divorce rate has sky-rocketed over the past few years: as a matter of fact, some studies have revealed that most of the time, women are the ones who take the first step and file the divorce papers, when they feel like their marriage has become a burden.