I have lost close members of my family in Westgate attack says Uhuru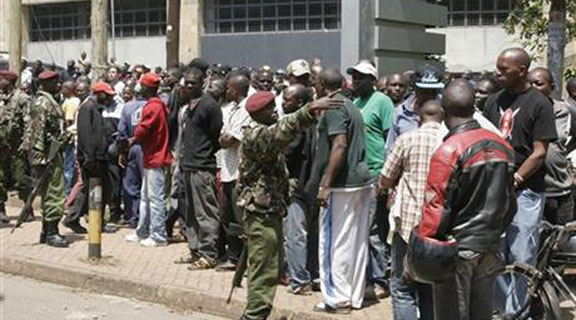 Westgate attack left 39 people, says Uhuru PHOTO:STANDARD
By Mercy Oyaya
Nairobi,KENYA; President Uhuru Kenyatta adressed the nation on Saturday night about the Westgate Mall attack that left 39 people dead, and said measures were in place to punish the culprits.
In his statement the president said that his govenment will provide neccessary help to support the affected families to help them get back to their normal life.
Uhuru also added that he has also lost close members of his family and joined Kenyans in extending his deepest condolence to the victims' families. He also wished the injured quick recovery.
Uhuru said that his government is ready to defend the nation and is determined to hunt down the perpetrators. He however called upon Kenyans to remain calm and vigilant, adding that the public should volunteer to donate blood and provide information that will help track the attackers.
The gift of a hospital
He is a Class Seven dropout, who was born in Kiambu, and then fate took him to Uganda and the UK, but JOHN MBATIA KURIA will let nothing get in the way of his efforts to help improve the health of his village mates, writes JECKONIA OTIENO.