Lockdown: Let's be fair to the president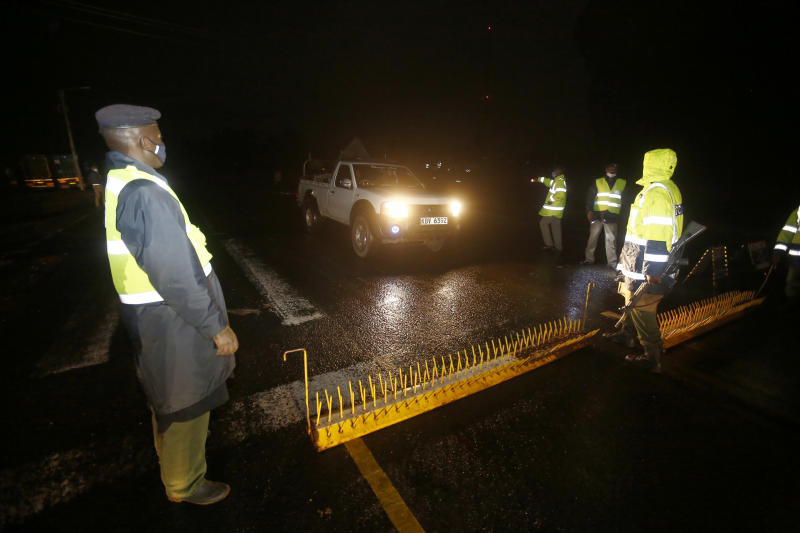 Kenya's second President Daniel arap Moi once warned those aspiring for the country's top seat that being president is not an easy thing. "Kutaka kuwa rais ni rahisi kusema," said Moi.
It is more difficult being president in the middle of a deadly pandemic that is taking its toll, not just on the ordinary citizens, but also on members of your own government. It's difficult having to sign one message of condolence after another.
It is difficult having to make the choice between life and livelihoods; to choose between the economy and citizens' lives - which is what the decision to lock down the country amounts to. If there is one man who is very unpopular on the streets right now, it is one Uhuru Muigai Kenyatta.
And no, the growing feelings of frustration with the president have got nothing to do with politics, but everything to do with growing poverty, unemployment and a dark cloud of hopelessness hovering across the country.
By declaring a lockdown on the five counties at the heart of the country's economy, the president chose life. But in doing so, the feeling on the streets is that he sided with the rich few who can afford to stay home, and the middle class that can afford to work from home against the majority of poor Kenyans for whom lockdown means joblessness, hunger, disease and ultimately death.
It did not help matters that the president has a habit of making abrupt pronouncements. Out here, millions of 'hustlers' drop everything and hold their breaths, staring expectantly up the hill every time there is a hint Uhuru will address the nation.
For many, this is absurd. It smirks of arrogance and impunity when one person has the powers to press the pause button for an entire country without notice. Like one wag pointed out in some dingy pub in Nyeri, if the switch that controls the air we breathe was at State House, we would all be dead by now.
Clearly, there is a communication disconnect between the house on the hill and the people on the streets. How else would one explain why the president will wake up one morning and declare that everyone must go home by 8pm, and remain home until further notice, without notice?
It does not help matters that these declarations are made while the president is surrounded by nonchalant characters wearing satisfied smug looks that remind us of the cabinet of pigs in George Orwell's Animal Farm.
Perhaps we need more communication experts to teach our leaders how to talk with their people instead of at their people; how to speak directly to the people's minds and souls instead of their pain-sensitive ears.
Until this happens, every pronouncement on Covid-19 lockdown or control measure from the house on the hill will only attract a volley of curses from down here.
That said, we must cut the president some slack. We must ask ourselves: Mnataka afanye nini? So, pause for a minute and ask yourself — what would you have done better if you were the president?
At the risk of appearing to be an apologist for Uhuru, I must point out that other presidents have made similar, if not more painful, decisions. Right now, Italy is on a national-wide lockdown and is expected to be on partial lockdown until the end of April. In France, President Emmanuel Macron is no longer a darling of the public for not hesitating to shut down entire cities to save lives.
In Germany, Angela Merkel has realised her predecessors had an easier task bringing down the Berlin wall than the one she has to bring down that separates those opposed to and those supporting her Covid-19 lockdowns.
But Merkel, like Uhuru, has one consolation — she is serving her last term. As such, she can afford to make an unpopular choice without worrying much about attracting the ire of the public.
Caught between the rock and a harder place, between the devil and the deep blue sea, Ghana's President Nana Akufo-Addo best captured the predicament of Uhuru at the moment: "We know how to bring the economy back to life. What we do not know is how to bring people back to life."
So, even as we curse and call the president names for ordering another lockdown, we must pause and ask ourselves: Between life and livelihoods, what would I have chosen if I was Uhuru?
Mr Muchiri is a journalist