Cheer up, things are getting back to normal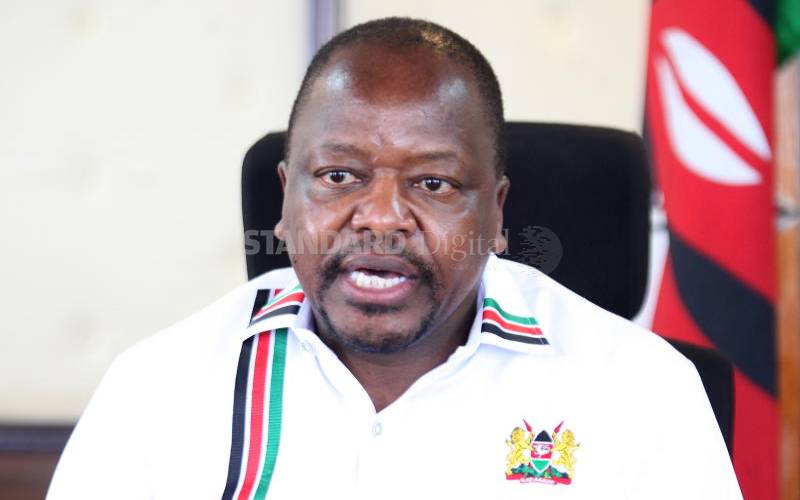 As the coronavirus-infested year 2020 disappeared into the past, positive signs were evident everywhere. When December 2020 gave way to January 2021, 'rains' came in reassuring ways at night when people were asleep. Daytime had been dry to let people go to work.
Perhaps that was God's way of washing away the Covid-19 infested 2020 and restoring normalcy and hope to seemingly hopeless people.
Restoration of normalcy is takingplace despite scientists' warnings of coronavirus mutating into complicated forms. Subsequently, CS Health Mutahi Kagwe's daily briefings on corona infections, deaths and recoveries do not attract as much interest as they did before.
Initially, there were light moments during his briefings. First, Mutahi talked about the abnormality of normal behaviour and abnormally admitted that big corruption existed in Afya House, and that there was a drink nicknamed 'Kagwe Special'.
Second, CAS Mercy Mwangangi shot to stardom. Some people preferred her briefings because of her articulate voice. Third, children developed skits featuring Kagwe and Dr Mwangangi giving bumbling corona briefings to 'fellow Kenyans.'
Coronavirus occasionally sprung surprises. Among them was when highly protected people in terms of medical care, hygiene, resource availability and the observation of the coronavirus 'protocols' got infected, yet people in the slums with no protection, no water, no masks, no sanitisers, no 'physical distance' and who cared less about coronavirus did not.
Slum dwellers
Somehow, coronavirus ignores them and they reciprocate by ignoring Kagwe's repeated warnings on the disease, behaving abnormally to people who behave normal.
Slum dwellers ignore Mutahi's warnings partly because members of the CS's socio-political class set bad examples by ignoring corona protocols and occasionally, protocol enforcement tactics were ridiculous.
Some police officers took advantage to clobber people senseless and to turn coronavirus protocols into new sources of unscheduled income and raising 'taxes' from citizens caught out during curfew hours.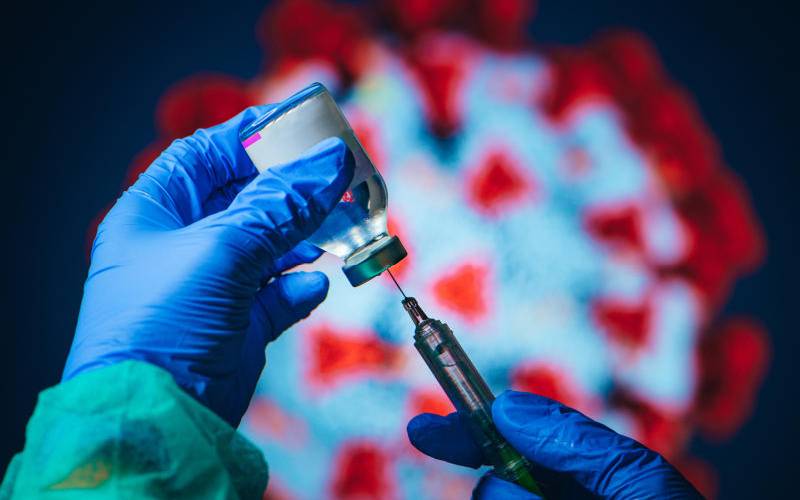 Since the enforcement organs appeared selective on whom they exempted from 'taxation', the protocols seemed punitive than helpful.
Forces of nature were angry in 2020 as they hit international and national big ones with all the protection, money, resources, and expertise. Rains, hurricanes and storms caused floods that destroyed posh homes by the sea and lakesides. It hit secular leaders and the high clergy in main religions.
Jair Bolsanaro
In Europe, for instance, it chose heir to throne Prince Charles and British Prime Minister Boris Johnson while humbling President Emmanuel Macron of France.
In the Americas, corona visited US President Donald Trump, Canada's Prime Minister Justin Trudeau, and Brazil's President Jair Bolsanaro. All these are men of power and resources, representing the global cream rather than the dredges of the earth whose fate was mostly in the hands of the God.
There was debate whether to place everything in God (faith), in science, or both. President Trump, while disparaging science, thought of defunding but not necessarily taking to religion. He probably has a Paul Feyeraband mentality that anything goes, and that science is some kind of religion because people accept things called science on 'faith' rather than evidence.
In strange ways, he is joined by Nation of Islam Louis Farrakhan who suggested vaccines are genocidal and aim at wiping out black people.
His evidence comprises playing clips of Bill and Melissa Gates talking about trying the vaccine on Africans and among the vulnerable blacks. It is, he argues, a repeat of the Tuskegee experiments in Alabama.
The arguments about which vaccine to trust, however, played second fiddle to trust in God as places of worship opened up. The prayers were deep and God seemed to respond by sending measured rains to sweep 2020 away, with its coronavirus dust, into disappearing past.
In January 2021, politicians behaved normally and children returned to school. The year 2021, therefore, has started well; a sign that normalcy is returning. The showers of blessings make it look so.
-Prof Macharia is a senior associate, Horn International Institute for strategic studies