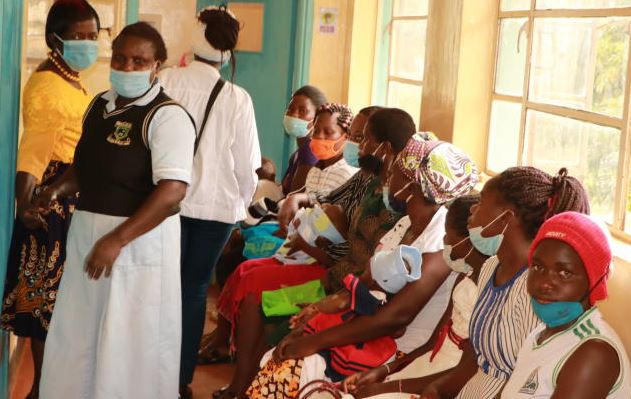 Doctors have today joined nurses and clinical officers in a nationwide strike. This comes after failed negotiations between the Kenya Medical Practitioners, Pharmacists and Dentists Union (KMPPDU) and government representatives. KMPPDU had earlier warned doctors would go on strike on December 7, 2020, but extended the strike notice by 14 days following intervention by both the National Assembly and Senate's health committees.
Clinical officers and nurses have been on strike since December 7, yet there is no indication that anything is being done to call off the strike. Among other things, the Kenya Union of Clinical Officers (Kuco), nurses and KMPPDU demand that health workers be provided with Personal Protective Equipment against Covid-19 and also be given comprehensive medical and group life covers.
The other demand is the employment of additional clinical officers and doctors to address the shortfall in public hospitals to align with the World Health Organisation's recommendation of one doctor per 1,000 patients.
Total paralysis now pervades our health sector while the medics and government each play victim in a mind game that puts the lives of thousands of patients in public hospitals at risk, especially now that Covid-19 is causing a lot of devastation and claiming lives.
KMPPDU's decision to extend the strike notice by 14 days after the expiry of the December 7 notice signaled good faith in giving dialogue a chance. In any case, demands by the health workers are not outlandish.
Read More
They are faced with a dangerous Covid-19 situation in which many of their colleagues have lost their lives. The medics have every right to demand protection through the provision of requisite paraphernalia to facilitate their work.
Earlier, Ministry of Health officials were accused of failing to attend negotiations with the doctors' representatives. Rather than ameliorate the situation, some governors and Health Cabinet Secretary Mutahi Kagwe have sought the easy way out by threatening striking medics that they will be sacked. They should be reminded that threats can only exacerbate an already bad situation, not remedy it.
The government could be experiencing fiscal constraints, but that is not a plausible excuse to abandon its responsibility to medics.
Both sides to the dispute should sit down and hold candid talks to resolve the health crisis. Sobriety must prevail to defuse a potentially dangerous situation.