It is time for Martha Karua to lead Kenya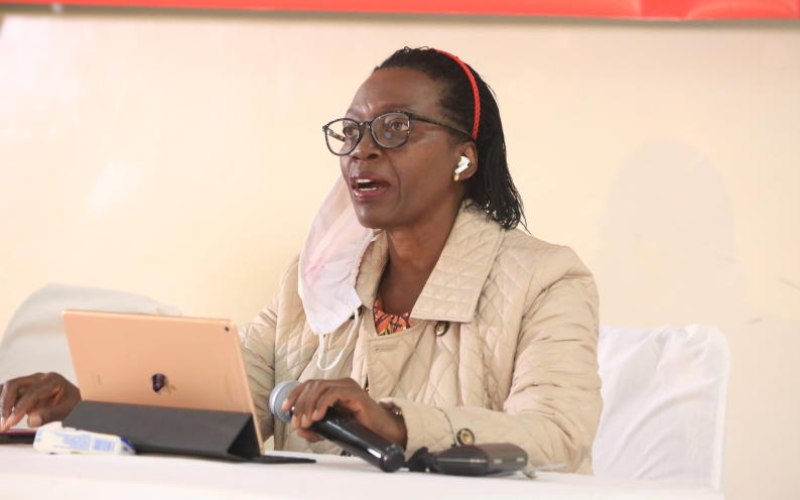 In the minds of many Kenyans, the battle to succeed President Uhuru Kenyatta has been reduced to a contest between Deputy President William Ruto and ODM leader Raila Odinga. From newspaper headlines pitting the two, one would be forgiven for thinking that there is a dearth of other worthy candidates. Yet many contenders with excellent credentials, though they proffer themselves for the country's top job, receive no more than passing mention. At best, their mugshots make it to the ballot paper, considered political aberrations by voters and studiously ignored.
But what is it that makes luminaries like Prof James Ole Kiyiapi, celebrated within their disciplines but rejected at the ballot box? What is it that endears a section of Kenyans to current constitutional change initiatives, while they ignore proposals like Dr Aukot Ekuru's Punguza Mzigo movement? Why hasn't Joe Nyaga, former CEO of a blue-chip company, ambassador, and minister in the administrations of Moi and Kibaki, caused ripples in the voting pool?
What may have escaped the attention of most of these presidential candidates is that brand equity is a prerequisite. Kenyans are not known to vote for relative unknowns. Unlike them, Ruto and Raila have, over the years, revelled in the limelight so that their names are instantly recognised and associated with the presidency. Ruto will, by 2022, have served two terms as deputy to President Kenyatta. Previously, he was the shoo-in for the presidency until the détente between Kenyatta and his erstwhile adversary Odinga. Raila himself has had four stabs at the presidency. It remains to be seen whether he will be a fifth-time lucky.
Which throws a spanner in the works of some of the candidates speculated as being the fix that Kenya requires. Prof Kivutha Kibwana, governor of Makueni County, comes to the fore. He has declared his presidential ambitions come 2022. His credentials as a progressive governor and a crusader for increased democratic space speak for themselves. But is this enough to propel him to the top office? Is he known outside Makueni or beyond the circles of the enlightened elite.
Another name that has been touted as being a possible successor to Uhuru, is that of Dr Mukhisa Kituyi. Formerly an MP, he served as Kenya's Minister of Trade from 2002-2007. Although rejected by voters in his Kimilili Constituency, Kituyi is Secretary-General of the United Nations Conference on Trade and Development, living up to the biblical adage that a prophet is not without honour except in his own country.
However, there is a leader who merits attention because she ticks all the boxes and presents a viable alternative to the leading contenders in the presidential race. Martha Karua has been around for a while. She first joined politics as MP for Gichugu Constituency. She also had a stint as Minister of Justice in the Kibaki administration.
To many, Ms Karua is reminiscent of former British Prime Minister Margaret Thatcher in her steely determination to do things right. She is an avowed crusader for social justice, leveraging on her background as a lawyer to hold people to the rule of law. In a country where politicians dither and prevaricate on matters of national importance, Karua is resolute. She once walked out on former President Moi after differing on principle. She also quit her Cabinet position in 2009 rather than betray her conscience and be bound by collective responsibility over decisions she did not believe in.
We live at a time when the entire world is beset by an existential crisis caused by Covid-19. Interestingly, countries whose leaders have acquitted themselves admirably are all led by women. Germany, Taiwan, New Zealand, Iceland, Finland, Norway, and Denmark are recognised as having managed the crisis best. Karua certainly seems to embody the positive attributes of these courageous and foresighted women leaders.
She is unequivocal in her persuasion that the current constitution, promulgated in 2010, is still fit for purpose. She describes present calls for amendments as "illegitimate, illegal and ill-timed." She has never been fingered in any financial impropriety, a rarity for a politician of such long-standing. Moreover, she is brand in her own right, having stood against the most powerful figures in the land and prevailed. The world has demonstrated that it is time for a woman to lead, but will Kenya, a country that routinely displays ersatz support for women empowerment, break down its patriarchal walls and allow it?
Mr Khafafa is a public policy analyst