President Trump, the real American tragedy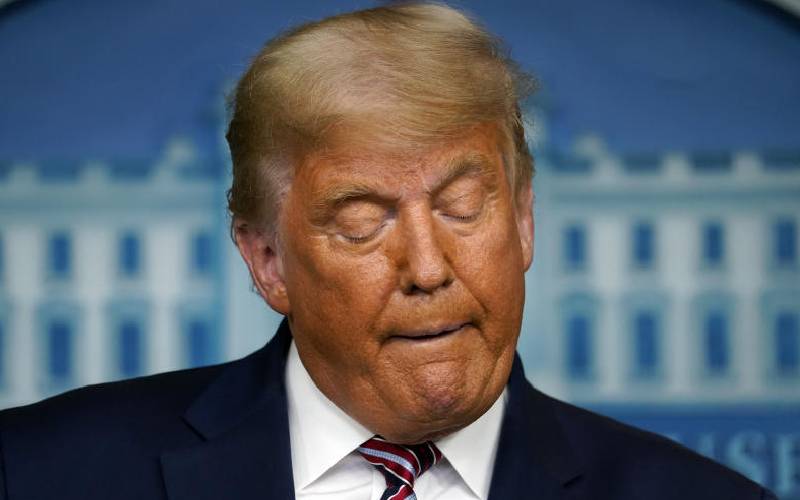 In its 230 years as a functioning republic, the United States of America has often let its tragic side dominate its good side. That tragedy appears in the form of events or personalities who refuse to fit into its projected ideals of freedom and democracy.
It exhibits its brand of nationalism that regularly vacillates between expansionism and isolationism. At times, the two go together and appear like inbuilt contradictions of one often giving rise to the other. Whether that nationalism is in the expansionist or the isolation mode, it still affects the rest of the globe.
American nationalistic isolationism tends to arise out of nativist hysteria over the supposed dangers from foreigners or anyone with ideas contrary to the prevailing claims of what Americanism is. It then generates periodic reigns of terror in which government officials condone harassment of everyone, citizens and foreigners.
In the process, violation of the Bill of Rights become the norm, followed by retreats from extremism, but the experience always leaves a lasting socio-psycho scar. Politicians, in search of votes or prestige, scare the public into conformity by exploiting perceived unhappiness and concerns. Few politicians have exploited this perceived unhappiness and concerns better than Donald Trump.
Trump is a tragic man. Not the first to rise to high office, he simply outclasses others. Three 19th Century examples illustrate the point of Trump-like leaders. In 1800, vice-presidential candidate Aaron Burr conspired to steal the presidency through the Electoral College. He did not succeed, but he became vice president.
He later killed former Treasury Secretary Alexander Hamilton in a duel and escaped to Louisiana. His only value was to give John Marshall's Supreme Court chance to define 'treason'. On the eve of the Civil War, there was James Buchanan, a perfect example of indecisive presidential misfits in times of crisis. A similar fate befell Andrew Johnson, impeached because he was tragically out of tune with post-Civil War reality. Several tragic leaders, thereafter, appeared shocking until Trump surpassed them. Herbert Hoover's reputation of efficiency and humanitarianism crashed with the October 1929 Stock Market crash. He did not know what to do during the growing global depression that started in New York. Among the consequences of his ineptitude was World War II. He at least created the environment for a constitutional amendment to reduce the interregnum period, between presidential elections and inauguration, by two months.
There were Lyndon Johnson of Texas and Richard Nixon of California in the 1960s and 1970s. Johnson did whatever he had to do to win elections and rose to become vice-president under John F Kennedy. The tragedy of Kennedy's assassination made him president, but it was his tragic inclinations that got him into trouble. He worked hard to ensure civil rights successes only for the Vietnam War to undercut him. The war forced him out of office to pave way for Nixon in 1968.
Probably no former leader comes close to Trump in tragedy than Nixon. Despite his successes in foreign affairs, Nixon was more tragic than those who preceded him. He was an anti-communist, a good debater, and had narrowly lost to Kennedy in 1960. His sense of insecurity, fear of a surviving Kennedy, led him into the Watergate mess. He resigned to avoid impeachment and conviction.
White men
Barack Obama and Donald Trump have in common the belief that the United States is special. Obama's African origins and blackness, however, prepared the way for Trump's successful appeal to innate American racism. To most white America, despite his effort to promote known American ideals, Obama was an intruder into, and an 'occupier', of the capital. Since the founders had virtually reserved the presidency for white men, Obama in the White House was an abomination which Trump exploited to win in 2016.
To Trump, since people of the 'establishment' and institutions had failed to protect white interests, he became that protector, exposed the rot, and ignored the rules. His clarion call of making America great again resonated with white America for it meant re-whitening America. He combines Buchanan's and Hoover's ineptitude, the inadequacies of Andrew and Lyndon Johnson and Nixon's insecurity. He is the American tragedy.
-Prof Munene teaches history and international relations at USIU