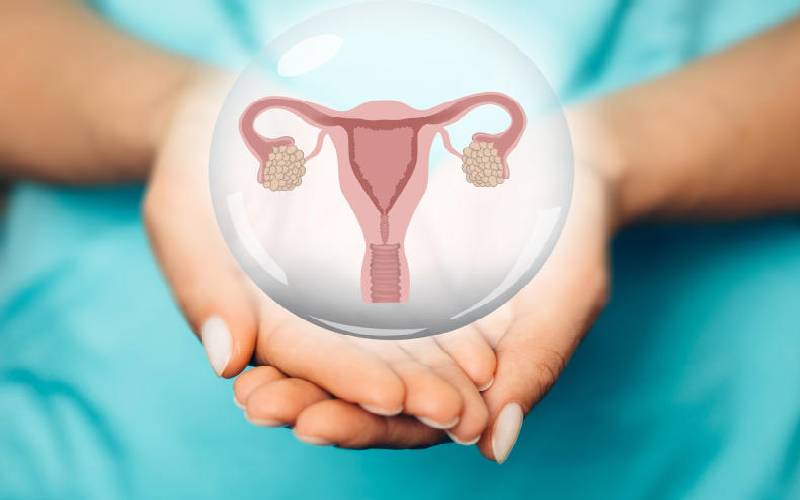 During the World Health Assembly in August this year, 194 countries took a stand against cervical cancer and resolved to ensure its elimination. A new global strategy was developed to ensure serial elimination of the cancer across the globe.
The global strategy laid down with targets that should be achieved by 2030. These targets include ensuring 90 per cent of girls are fully vaccinated with the HPV vaccine by the age of 15, ensuring that 70 per cent of women are screened twice in their lifetime using a high-performance test, ensuring that 90 per cent of women identified with cervical cancer disease receive treatment, 90 per cent of women with pre-cancer treated and 90 per cent of women with invasive cancer managed.
The story of cervical cancer in Kenya is heartbreaking. It is currently the most common cancer among our women aged 15 to 44 years. Moreover, it is the leading cause of cancer-related deaths among females in the country. The only reassuring thing is that this cancer can be eliminated. The truth is cervical cancer can be prevented and in cases of early diagnosis, cured.
To eliminate it, pre-cancer screening and treatment must also be available and accessible.
Read More
A recent study by International Agency of Research on Cancer study (IARC) modelled the impact of scaling up screening and treatment services among women living with HIV in Kenya.
Model comparisons from 2020-2040 estimated that scale-up of screening and treatment services in the country could avert 28,000 cases of cervical cancer and 7,700 deaths.
Although women in the developed world have access to high quality testing, those in Africa are often tested with lower quality methods. In Africa, it is common to screen for cancer by applying household vinegar on the woman's cervix. When done properly by the healthcare worker, this method can help. But Kenya's women deserve better. High quality tests, known as HPV tests are more reliable.
They are important for improving the ability to detect the disease early. HPV testing is good as it allow a woman to collect the sample herself with a simple swab.
One does not need to have a pelvic examination by the doctor in order to be screened. These testing methods are already available in high-income countries and are starting to become available in parts of Kenya. Bringing the new methods to more parts of the country will immensely benefit women. The same instruments used to rapidly scale up Covid-19 tests can also be used for the HPV tests.
The Covid-19 response shows that speed and wide coverage can be achieved when there is commitment to confront a public health problem with urgency.
For Kenya to be able to realise rapid elimination of cervical cancer, all stakeholders in the country must play their part. The Health ministry should aim to increase access to treatment and palliative care for invasive cancer.
The establishment by the ministry of 10 county chemotherapy centres and construction radiotherapy bunkers in Mombasa, Nakuru and Garissa regional cancer centres to improve access to treatment for invasive cancers is commendable.
Moreover, capacity building efforts to ensure provision of safe chemotherapy services by the Health ministry will help to improve cancer services. After such commendable work, it is time to increase reach out to more women as only 16.4 per cent of eligible women have been reached.
Unequal burden
Committing to the elimination of cervical cancer will ensure women no longer suffer or die from a preventable and curable disease. It's a choice to restore women's dignity, to destigmatise women's healthcare, and to confront the injustices reflected in the unequal burden of disease that affects women in developing countries.
Besides elimination of cervical cancer, investing in prevention and treatment of cervical cancer in Kenya will equally benefit the efforts of prevention and treatment of all other cancers.
The benefits of these services will be fully realised when they are embedded within the Universal Health Coverage and the cost is covered by health insurance schemes.
While this may seem like a long journey to many, we believe that the time for action is now! We owe it to the next generation to leave a legacy; to make sure that they live in a world free of cervical cancer.
With the world's recent adoption of the resolution to eliminate cervical cancer, Kenya must act now so that we can be among the first countries to eliminate cervical cancer.
-Mbeneka is the Chairperson, County First Ladies Association. Dr Nono is Assistant Director for Strategic Programmatic Priorities, World Health organisation