Learning from Covid-19: Diversity and inclusivity in a novel virtual era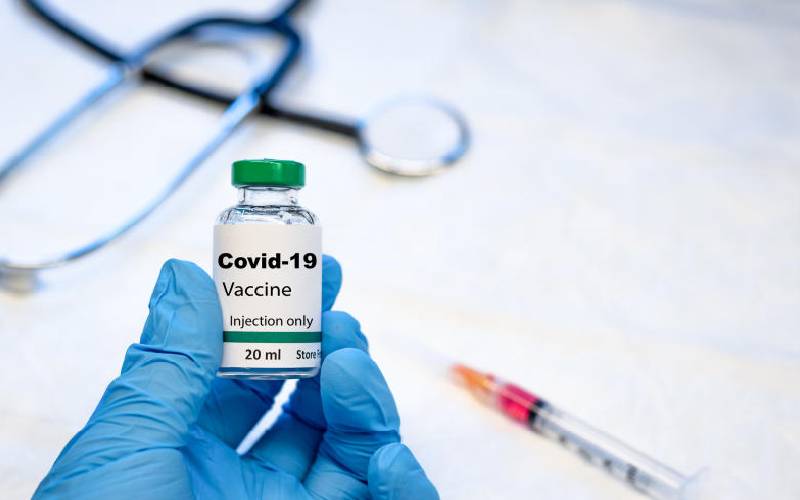 This year being my second year in Kenya, one of my yearly resolutions was to explore more of this beautiful country in order to gain an in-depth perspective. Unfortunately, my plans have not quite materialized. The year 2020 will go down in history as one of the most - if not the most - challenging years in the 21st century, given the unprecedented challenges of the Covid-19 pandemic. The whole world has been forced to embrace a new normal by adapting to a completely different lifestyle.
As the world grapples with the pandemic, we continue to cultivate the spirit of cooperation. Kenya has already become a crucial part of Korean-initiated global groupings, including the UN Group of Friends of Solidarity for Global Health Security, the WHO Support Group for Global Infectious Disease Response and the UNESCO Group of Friends for Solidarity and Inclusion with Global Citizenship Education. The objective of these groups is to improve the UN member states' cooperative response to global health challenges such as Covid-19 and to create an effective mechanism that efficiently responds to the threat of global infectious diseases. We are glad to see Kenya support these groups, which not only strengthens our relations but also promotes multilateralism. There is still a wide scope for cooperation in various fields beyond the health sector.
Social distancing and lockdown has created a sense of anxiety and uncertainty. Nonetheless, due to our versatility, we have been able to create a virtual community, enabling us to (somewhat) continue with life as we once knew it. Technology has played a huge role in the COVID-19 response; enabling us to accelerate vaccine initiatives, developing drive-through and walk-through screening stations and innovating advanced epidemiological investigation system. Furthermore, technology has facilitated communication with each other in order to produce more resilient individuals and society.
As one of the most innovative countries, according to the 2020 Bloomberg Innovation Index, Korea continues to be a key leader and investor in technology. This focus has aided in addressing unforeseen emerging issues such as the Covid-19 pandemic. Having survived the crisis, I am certain that our experience will lead us to expand the scope of cooperation beyond healthcare. For example, collaboration on technologies for Big Data, 3D printing, robotics and developing broader infrastructure to support such virtual technologies, should also be considered as we head into the future.
On a personal level, lockdown has made me explore new ways of embracing culture via online platforms. For instance, I thoroughly enjoyed watching K-pop group BTS' newly released music videos with my son. I also watched the Oscar-winning film Parasite, a critique of Korea's social divide. To some extent, COVID-19 has forced me to explore alternative virtual spaces that I had previously overlooked.
Due to the COVID-19 situation, I have learnt that cultural exchange can continue to evolve and be more inclusive in this new virtual era. Every year, our mission hosts a National Day Reception in celebration of Korea's founding and our cultural heritage, while fostering our long-standing friendship with Kenya. For a week each October, we celebrate 'Korea week', which aims to share our cultural heritage with the Kenyan people. This year, instead of a physical showcase, we have developed a cultural webpage called 'Karibu Korea' with all sorts of information about Korea ranging from food and art to tourist attractions. Due to the virtual nature of our celebrations this year, more Kenyans will be invited to enjoy our vibrant culture.
In 2016, Ngugi wa Thiong'o, whose work reflects some of the cultural and linguistic diversity in Kenya, was presented with the Pak Kyong-ni Literature Award, one of Korea's most prestigious awards. His emphasis on cultural awareness and acceptance reaffirms the importance of cultural diversity as a key component in public diplomacy. Cultural exchange and embracing diversity allows mutual knowledge and understanding amongst different cultures. This year, we have been more active on social media platforms, sharing Korea's culture, art, history, and government policy. I hope that many Kenyans will enjoy our long and rich heritage by visiting these virtual platforms.
While Korea has long been a culturally homogeneous society, we also embrace cultural diversity. I hope that the new virtual era will provide an opportunity for Koreans to discover and appreciate the wealth and diversity of Kenyan culture and society.
The way in which we have responded to the pandemic shows us that we will not only overcome this crisis, but we are already much more resilient. Paying greater attention to how innovation and technology help us connect to each other will benefit both Korea and Kenya in the current crises and offer cooperation potential moving forward. COVID-19 has not only highlighted the critical role of technology but has established technology as a source of bridging and integrating different cultures and making them more accessible now than ever.
By exploring our new platform (www.karibukorea.co.ke), I hope you enjoy experiencing Korean culture, as a getaway to refresh and recharge yourselves from the prolonged pandemic. Karibu Korea!
-HE. Choi Yeonghan, Ambassador of the Republic of Korea to the Republic of Kenya