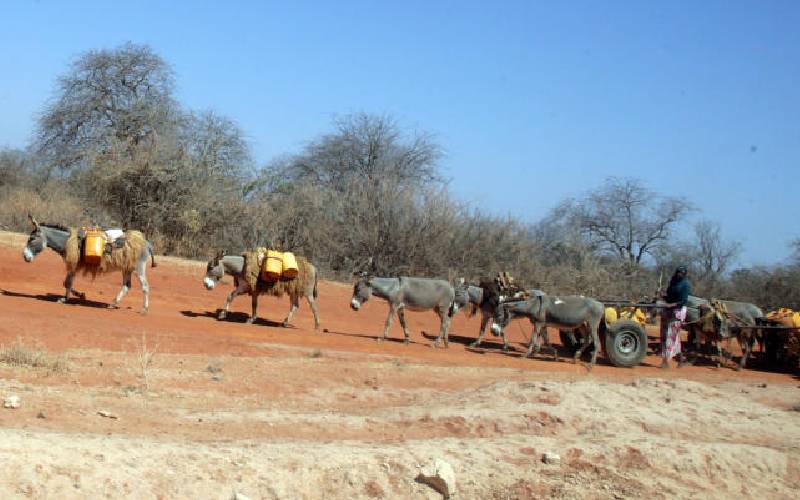 The Ministry of Transport, Infrastructure and Public Works has wowed Kenyans, specifically those residing in the NorthEastern region with a September 9, 2020 press release. According to the ministry's "Highways, windfalls on wheels, wow!" press release, Kenya has successfully negotiated from the World Bank, "Credit facility amounting to Sh81 billion ($750 million) to finance the 740km road from Isiolo to Mandera, which is part of the 1,012km Nairobi-Wajir-Mandera Regional Corridor."
This is a transformative project with a six-year timeline, 2021-2026. Since independence to date, various governments faced growing drumbeats of calls from residents for building better, modern, competitive and dignified national highway in Northeastern. Then, the pertinent question, what does this Sh81 billion World Bank's roads project mean for people and the economy of the region?
These roads project means a lot. This, together with devolution, is the beginning of building the nation. National problems need national answers. It means more optimism, seeing the glass half full, based on solid foundation. This multi-billion shilling capital project will turn the entire Northeastern region into what development experts call, "geographic honey place or geographic sweet spot."
This is an area that makes the best, most of its geographic location. Residents of a geographic honey place would hardly feel deprived or marginalised by anyone else. They are themselves the socio-economic sources of diamonds, milk and honey. For the people and the economy of Northeastern, this historical project would mean better security, job creation, faster travels, more business, higher quality of life for all and the beginning of the convergence of the country's regional economic blocks. Some of the basic DNA for regional and even national socio-economic prosperity anywhere, are the inter-plays of these five: GPGCG - Geography, poverty trap, geopolitics, culture and governance.
Read More
The way we cannot choose our parents and our gender, countries and regions of countries cannot select their geographical location. Since transport is a major share of costs of production of goods and services, geography and quality of roads matter most in the economic prosperity of all nations. National wealth is the function of wise leadership, good policies and good luck of location. The Frontier Counties Development Council (FCDC) is efforts in this regard.
The FCDC consists of seven counties with a land area of 45 percent of the country and extending from Lamu, Tana River, Garissa, Wajir, Mandera, Isiolo to Marsabit County. These Frontier Counties are expected to become soon, "the flying geese" of purpose, prosperity and pride with Isiolo County leading.
As Prof Jeffrey Sachs pointed out in his book, 'The End of Poverty', poverty itself can be a major cause of economic hopelessness and stagnation. Poor regions need trucks, paved roads, power generators, hospitals, market places, irrigation channels, bridges and human capital.
In such situations, an external investment like this one of the World Bank is critically needed to overcome the poverty trap. Geopolitics and cultural barriers are the other factors determining economic growth, besides governance issues. Culture drives spirit of high social trust and discipline. It enacts hard work, thrifty behaviours, the pursuit of excellence and love of education.
In public sector administration, we have one of the most progressive constitutions. There are needs to right-sizing our State agencies and making Regional Development Authorities or Agencies more effective, having in mind that national development has to meet "present needs without the risk that future generations will not meet their needs."
For residents of Northeastern, the Sh81 billion projects means that in the future, they will be assured that their children will be able to satisfy their needs.
-The writer is a strategic management consultant in Nairobi