Reopening of schools should not present an opportunity to 'eat'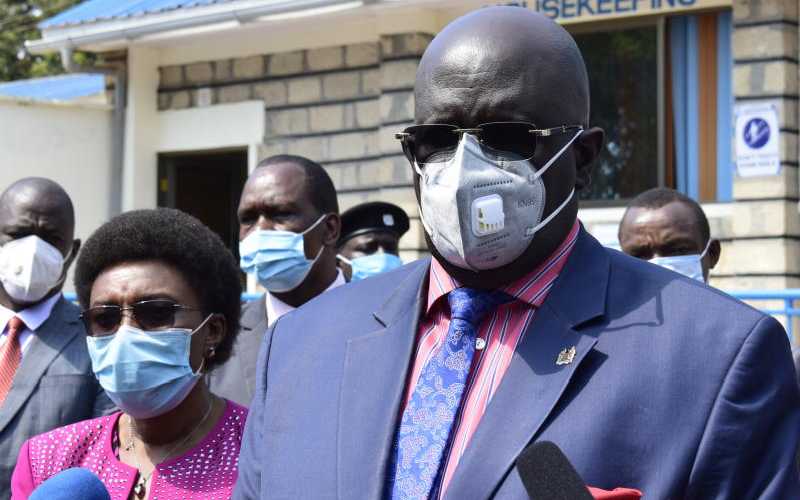 The appetite for money in Kenya is unbelievable. But anyway, who doesn't want money?
The case we should be properly guided, like many other cases before, is the cost of reopening schools. Needless to repeat the figures, at least we know Sh1.9 billion imetengwa (set aside) for desks that, we are told, are necessary to calibrate the learning system as we move towards post-Covid-19, hopefully.
Increasing desks due to social and physical distancing is good and well-intentioned. But it is not just desks. Many schools are dilapidated and struggling financially due to the Covid-19 lockdown for a reasonable re-engineering even with the generosity supply of the desks.
The main problem, however, is the greed-fed urge to come up with reasons to levy parents and suck government funds.
Our DNA for squandering public funds with absolutely no sense of guilt is not good for us and future generations. It is already in the red. Everywhere you turn, there stands a smart Kenyan, lucky to be in a public office waiting to bounce on a fellow Kenyan. It is hard to imagine many school administrations are clean on this.
The good, solid patriotic Kenyans are being run out of town by cartels of all shades. So, who will speak, advocate and lobby for the collective wellbeing of Kenyans if the custodians of our funds are actually the predators? Now that talk of school reopening is sounding real, it will be in the interest of the public that the government develops clear policies on the financial obligations of parents and guardians which must strictly be adhered to. Will parents be required to buy more desks, for example?
In other words, reopening schools should not be an opportunity for school managers to make money from the government and parents. The appetite for money should be measured. Reopening schools need not be expensive.
Engaging creativity, imagination and spending money only where necessary will cut down a lot of expenditure. Take the example of desks. Up until March children were learning. We assume they had desks. Of course they are required to observe social and physical distancing. But, how realistic is this requirement?
Children will interact all day long at any opportunity. Yes, they can learn in open spaces where possible. But they should also learn indoors without much farce about distancing. Kids will interact on the way to and from school. They will run into each other at break time. Let them be the children they should be.
Here are a few thoughts for consideration or at least to spur better ideas. Instead of investing on new infrastructure that may not be as necessary as it currently appears, the government should consider two basic but crucial preventive measures.
First, employ nurses say two for every 10 schools. The nurses would make rounds everyday checking the medical condition of each child, with particular interest in coronavirus. The probability that children will not be infecting each other is actually high considering that the same children play at home with each other, they go to markets or malls, they visit worship places and other social places.
If they stand a chance of infecting each other, by now, evidence of the same would have been apparent. This is not to say children are not infected or cannot be infected, but the low probability means that a cheaper, yet effective means of preventing infections would be better once schools reopen.
Second, why not invest in teachers rather than in expensive measures such masks? There are many who believe in masks over and above all other measures. I just don't know how many kids will make proper use of them beyond the first month. In any case, nearly the whole country, led by politicians, abandoned masks a couple of months ago.
So would it not be better to train teachers on how to identify a child who could be infected, and quickly call medical staff for further investigation? It will be way cheaper than getting into tenders and money siphoning processes. Parents can provide masks for their children.
The money for desks and other government supplies should be given to schools which should decide the most urgent needs in relation to ensuring safe learning. Our systems of procurement, accountability and transparency are yet to be trustworthy. The reopening of schools should not be another opportunity for people who only care about their stomachs.
Dr Mokua teaches media and communication studies