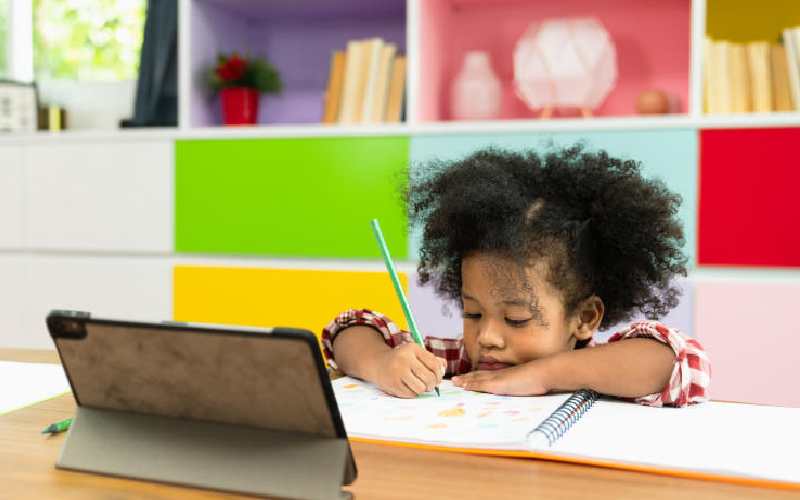 This month, many Kenyan tertiary institutions are expected to admit their first year students into both the regular and alternative programmes, albeit virtually.
This year, 688,928 students have qualified for placement to tertiary institutions at certificate, diploma and degree levels. In June, the Kenya Universities and Colleges Central Placement Service opened the online application portal for inter-university transfers.
One of the major reasons for course and campus changes is programme preference, with many students wishing to transfer to the programmes of their choice.
Unfortunately, for many students the programme choice is often their parents' preference, and mostly for the wrong reasons.
You see, many parents view their children as little versions of themselves. The new generation of parents has coined the phrase 'mini-me' to refer to their perception of, and relationship with their children.
A quick look at various social media platforms will reveal the level of adoration that parents seem to have for their children, rightfully so.
While it is in order to want our children to be like us, if left unchecked the 'mini-me' syndrome can easily spiral out of control to the extent of dictating our children's lives, leaving them feeling caged.
One trickle-down effect of the 'mini-me' syndrome is the unnecessary parental control over children's choice careers and specifically their choice of the course at university and other tertiary institutions.
It is common to observe freshmen at the university frantically trying to change courses after admission into their programmes, often without their parents' knowledge.
Passion-driven
Those who do not have the courage to go against their parents proceed to graduate with the degree 'for their parents' before finally settling on their passion-driven careers. This is unnecessary waste of time and resources.
I have come across parents who try to push courses down their children's throats for no other reason than that their peers' children are studying the same course, or the children's uncle is quite successful after taking the course.
Parents want their children to study law, engineering, teaching or whatever other course, simply because they themselves missed the course entry mark by just a point. They want to live their lives through their children.
The result is a frustrated youngster who joins campus and misses half the course work because s/he is busy chasing his true dream.
I remember one parent who came to my office to follow up on his son's progress. He said that his son had joined campus two years before and should have been heading to Third Year at the time of his father's visit.
The son had joined campus alright but, problem was, the boy had done only one semester of college and disappeared without formally deferring the course.
We later found out that he had been using the money meant for school fees to run a private business while lying to his father that he had been attending college for media studies.
Change of mind
While it was not clear whether the parent had forced his son to study media or not, it was clear that the youngster, for some reason, was not content with the course choice and did not discuss his change of mind with his father.
Why would one choose to keep such important life-changing information from their parent? Your guess is as good as mine.
My point is, gone are the days when children were passive recipients of parental control and career 'advice'.
Technological advancement has opened up the world so much that career guidance information is readily available to the youth and parental guidance can only supplement what their children already know.
Parents should therefore advise while still leaving room for their children's passion, talent and qualifications to dictate their career paths.
Besides, a degree or diploma should never be an end in itself. The point of acquiring higher education should be to use the knowledge and skills to improve one's life in their preferred manner and context.
Our children are independent individuals with unique personalities and preferences in life. They are not just little versions of us to share in our every belief.
Let us help our children discover the various options they have based on their passion and talent, not just qualifications.
When the job environment becomes challenging, it is most likely the passion not the pay, that will keep them going.
-Dr Kiambati is a communications lecturer and trainer, Kenyatta University