Curriculum should be relevant to job market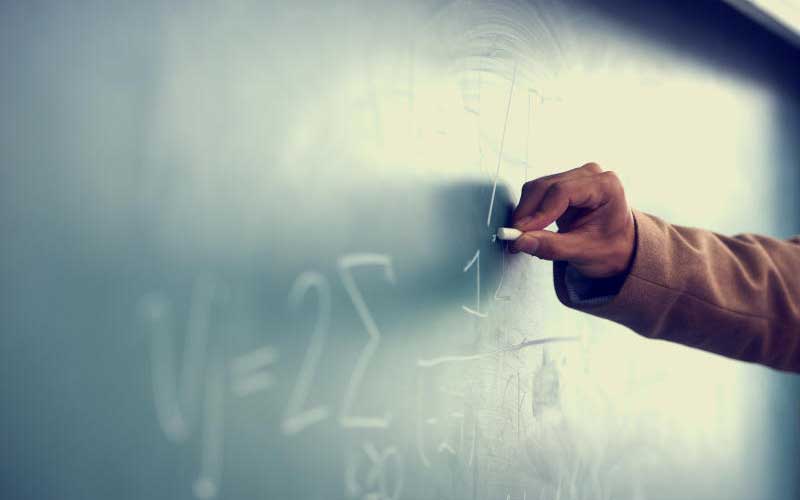 The recent announcement of a Sh7 billion concessionary loan for private schools came as no surprise. The government has indeed been steadfast in its support for education in recent years, with this loan further supporting that mission by ensuring that private education institutions survive the Covid-19 pandemic.
With many of these schools now closed, subsidised funding is necessary to prevent permanent closures.
The strengthening of our education system has been one of the central focuses of the Jubilee administration's domestic policy. Education takes about Sh400 billion (about 19 per cent) of the government budget. Only health and infrastructure take up more.
This commitment has paid off, with our education consistently ranking among the best on the continent, and even making it to the top 100 global ranking.
Aside from increasing State funding to each county for the purpose of expanding much-needed infrastructure and of course hiring more teaching staff, the government has also sought to improve the quality of the education that our children get. Even more important, it has significantly increased the relevance of material taught in the classroom.
There is nothing more frustrating for a student than wasting countless hours on revising material whose relevance they cannot understand. How many parents have looked at their children's homework wondering what they are spending their days learning? The understanding has been that if we want our children to love learning, they must be able to see practical relevance of what they are learning to their future.
Next generation
In this context, the president noted recently: "I need not tell you what opportunities have been lost. So we resolved to transform our education system so that it could hold our children's interest". Our children deserve a true educational transformation. And no doubt, this is one way no less significant.
As we move forward, the next generation must be supported by reforms that ensure the relevance of the material taught. These have already been implemented at various levels of the education system, from primary school to university. The overhaul of the curriculum is a tremendous step forward, particularly in advanced stages of education.
New government-mandated curricula, which considers practical vocational needs of the job market, will allow graduates to translate what they have spent their time learning to jobs that can feed their families.
The nature of our constantly changing world means that investment in our education system need to strategically consider the future needs of the job market. It is simple supply and demand. That is why we laud the government for encouraging and promoting digital learning.
Digital literacy
The digital spaces offer us a myriad of opportunity besides offering learners a platform to engage far and wide. The internet of things is an ecosystem filled with millions of knowledge sources that offers theoretical and practical learning.
This will guarantee that graduates looking for jobs are in possession of the digital literacy skillset required for success in the modern world. This government policy has had practical implications such as opening of scores of polytechnics and tertiary level institutions focused on the vocational needs of the digital future.
This has meant that curricula are now designed with the needs of a fast evolving world and thus arming future graduates with the skills needed to address real life issues. It has also increased the employability of students who now possess a host of skills sought after in the competitive job market. Soon, there will be no students graduating with impressive grades in courses that are irrelevant to the needs of the modern economy.
As with any financial investment, potential pay-offs must be considered before money is allocated to a project.
Investment in our children's education has thus far proven to generate pay-offs which influence not only the professional futures of the next generation, but the future development of our country.
After all, students who feel that their education will provide them with a concrete future are also more inclined to put in the effort necessary to succeed.
The significant progress our education system has made over the past decade demonstrates the extent to which serious investment in education is an investment in the future of our nation.
Ms Chege is Woman Representative, Murang'a County