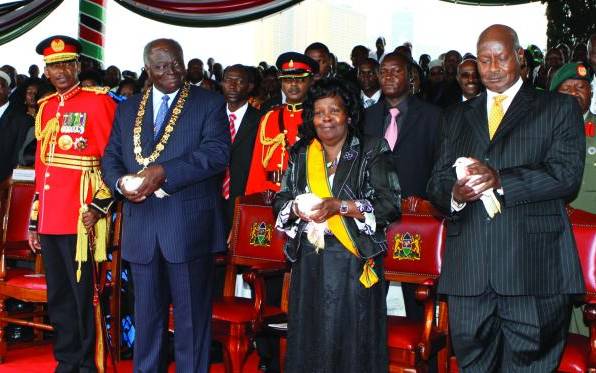 Reforms. There is no word yet invented that gets Kenyans all giddy and excitable like that one whenever it is mentioned in relation to a public institution, an arm of governance or a utility sector.
Education, police, healthcare, judicial, electoral, constitutional reforms. Mention any of those or others and Kenyans will be gearing up for whatever tidings the changes will bring.
In a matter of weeks, Kenya will mark the 10th anniversary of the ultimate product of its biggest reform agenda after independence, the 2010 Constitution whose usefulness, effectiveness and benefits citizens are yet to understand, know or enjoy.
Reforms have become the synecdoche for Kenya. Kenyans want reforms in all institutions, sectors and industries. There is no public institution, or sector Kenyans have never wanted to be reformed — and whether they succeed or not is the problem.
Read More
For several years, Kenyans fought for constitutional reforms and a constitution in line with the global governance models as the Iron Curtain fell, the Cold War thawed and a New World ordered by the US took shape.
And for almost two decades, they debated and fought each other over whether there was any need to overhaul the constitution and if the nation was ready for a big constitutional moment.
As the fights went on, there were piece-meal reforms, mainly of the police and the judiciary, and other institutions too. Things were just being tweaked to appease the donor community and hoodwink the public, but the country was like the Biblical whitewashed tomb.
There were blood, sweat and tears literally. Broken bones, broken skulls, broken souls and broken hearts in their thousands as Kenyans fought for change relentlessly.
The big constitutional moment came on August 4, 2010, when Kenyans voted for a new constitution with many, including the elite in political and commercial circles, not knowing its contents. It was said politicians had read it for all, and thus, all was well.
In accepting the politicians' word that it had been read for them, they forgot that at some point in Kenya's history, there were reforms in the education sector, when a brand new system was thrust upon learners and their parents embraced it fully without understanding it. When its first cohort transitioned to institutions of higher learning in 1990/1991 academic year, it exposed a massive lack of infrastructure as a result of poor planning, and students were literally sleeping on top of each other.
That double-decker university intake was a disaster and that is where the squalor and squalid conditions in Kenya's universities started — it laid the foundation for the rot in Kenya's universities.
There had been a previous double intake in 1986/87 academic years, occasioned by a political reform agenda in August 1982 when soldiers tried to overthrow the government and failed. The aftermath had several casualties, and the education system was one of them as the State closed the university indefinitely.
That political reform idea by soldiers affected Kenya's governance style for years as the State heavily clamped down on rights activists.
Its high-handedness led to calls for constitutional reforms whose ultimate prize was achieved on August 27, 2010, when a new Constitution was promulgated. And the ever easily excitable Kenyans thought that would mark the end of an era of violence and political acrimony.
The 2010 Constitution was heralded as the panacea for all ills afflicting Kenya. Even the people who were against it were looking forward to a future they knew they would control, influence and kill. For others, it marked a rebirth, the birth of a second republic in which systems would work in favour of citizens.
The change was upon Kenya. All the ills and challenges of a nascent democracy had been addressed, it was thought. Police brutality, the greed of legislators, the needs of the marginalised, the high-handedness of the presidency — freedom of expression and of the media, healthcare, education, equity and equality were all taken care of by this silver bullet of a progressive 2010 Constitution.
It is 18 days short of 10 years to the date the 2010 Constitution was promulgated, and Kenyans are almost where they were over 20 years ago, only poorer, more despondent, desperate and yearning for more reforms, yes, in every public institution, sector and industry.
Unemployment is at stratospheric levels, cost of living is high while the quality of life and standards of living are at their nadir. The judiciary is being revisited, the healthcare system is a mess, the transport industry is chaotic, the police are at their worst behaviour and corruption is the fastest growing industry.
The State is responsible for this morass, but Kenyans are enablers of the rot since political leaders do not elect themselves and all reforms Kenyans keep calling for do not work in a vacuum.
For any of the reforms enshrined in the 2010 Constitution, and any others to work, Kenyans must reform themselves, their collective mindset, first.
-The writer is an editor with The Standard