How Kenyans are beckoning a second Covid-19 lockdown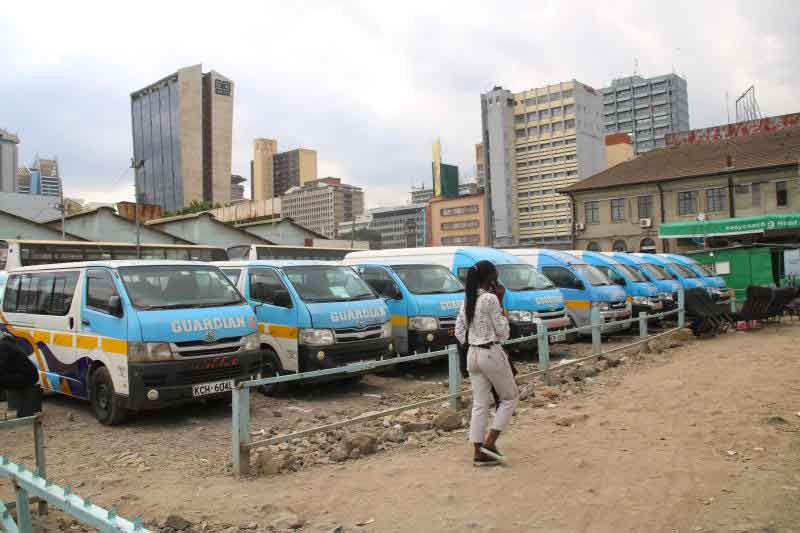 There is a lot that Kenya and indeed the world can learn from the H1N1 Influenza also referred to as Spanish Flu that ravaged the World from early 1918 to mid-1920.
The US's Centres for Disease Control shows that Spanish Flu infected an estimated 500 million, an equivalent of nearly half of Africa's present population, with nearly 50 million deaths.
What then are the lessons that Kenya can learn from past pandemics especially the Spanish Flu?
Second wave phenomenon
Pandemics often occur in waves. The first wave occurs when the disease first emerges. In the first wave, transmission cases rise, reach the pick and then slow down. The second wave occurs when authorities relax containment measures. Most of the disease spread occurs in the second wave when all caution is thrown to the wind and citizens resume their usual lifestyles.
Balancing disease control and livelihoods
The government lifted restrictions of movements into and out of areas it considered Covid-19 hotspots namely Nairobi, Mombasa, Mandera and Kwale counties on July 6, 2020. This was done out of the need to balance disease containment measures and livelihoods.
Pressure from the business community came notably from long-distance passenger transporters who have consistently complained that travel restrictions undermine their businesses and livelihoods.
Consequently, restrictions of movements into and out of the aforementioned counties were lifted. Sadly, the lifting of the travel restrictions came at a time when daily cases of the disease had reached triple digits. The Ministry of Health announced 120, 176 and 307 cases for 29th, 30th June and 1st of July 2020, respectively.
Further, the Ministry of Health reported the following daily cases 268 (July 2nd) 247 (July 3rd) and 389 (July 4th). Since reopening on July 6, over 70,000 tests have been conducted with over 7,000 cases turning positive. This represents over 10 per cent of infections in every sample of tests. Kenya recorded the highest infections on July 23, 2020, with 796 infections.
Civil Liberties as catalysts of disease spread
Governments normally institute measures to minimize contagion including quarantine and physical distancing to save lives. However, citizens are never comfortable with these measures because they stifle their freedom of movement and association.
Governments often bow to public pressure and lift the controls, which leads to the massive spread of pandemics. It is feared that Kenya will experience an unprecedented surge in cases of Covid-19 in the next few weeks following the relaxation of containment measures.
People from Nairobi and Mombasa counties, the leading Covid-19 hotspots are moving in droves to the countryside while the government does not have sufficient capacity to test all travellers to ascertain their Covid-19 status. Otherwise, it would have been ideal if passengers that are certified Covid-19 free are the ones permitted to travel upcountry.
The myth of personal responsibility
While it is generally expected that citizens would take personal responsibility having known the severity of the disease, history tells us otherwise. Citizens are known to not only defy containment measures but also employ covert means to defeat the system.
For instance, citizens are known to use unconventional methods to access or move out of restricted areas. Further, citizens have failed to observe even simple measures against the pandemic such as frequent hand washing, sanitization and wearing of face masks.
It is due to this lack of personal responsibility that governments institute measures such as lockdowns, curfews, isolation, and quarantines. However, successful implementation of these measures demands strict and detailed citizens' management.
The dynamics of the rural communities
The easing of travel restrictions will undoubtedly lead to the spread of Covid-19 infections to rural areas due to urban-rural migrations. In Kenya like other developing, most people move to rural areas upon retiring from active employment.
Consequently, a majority of the elderly population live in rural areas. A significant number of the elderly have underlying conditions such as heart diseases, diabetes and arthritis. Most of the rural areas are known to have dilapidated healthcare infrastructure.
Moreover, most of the rural areas may find it hard to observe personal and community hygiene due to insufficient water supply, inability to afford washing soaps and other disinfectants. Managing the pandemic under these conditions can be extremely difficult.
Lack of role modelling
Today shopping malls are full of people a big number of which are either not donning masks or hanging it on the neck or chin. Our public transport has continued to operate with impunity in terms of the numbers Githurai passenger buses on Thika Road are a good example and the bus parks are full of travellers whose only interest is to get a space in the next matatu with little care on the measures.
A visit to open-air markets, garages and eateries will remind you that commonsense is not common. Walk around middle-class gated communities and children are out playing and interacting as if Covid-19 does not exist. The same neighbourhoods were very quiet in April.
More worrying is that political leaders are holding political gatherings with little regard for the MOH measures of social distancing and the use of face masks. The leaders ought to be role models in ensuring that they always observe MoH guidelines whether in press briefings, social-cultural gatherings, or funerals.
Was the relaxation of measures announced by President Uhuru Kenyatta on July 6, 2020, a government strategy to let the citizens see the need for action, ease tension and demonstrate the need for a lockdown or more stringent measures in his next announcement?
Was it an opportunity to have Nairobi residents who have lost livelihoods move to the rural areas? Can we also look at it as an opportunity to spread people into the counties to relief the burden on hospitals/health facilities in urban areas now that most of the cases are asymptomatic or just mild?
Will governors lockdown their counties?
There is every indication that most of the countries that opened had a spike. To arrest the runaway surge, the government may be compelled to re-institute more strict measures and possibly a total lockdown of most affected counties on in the last week of July 2020.
-The writer is a director at ACAL's Covid-19 thinktank