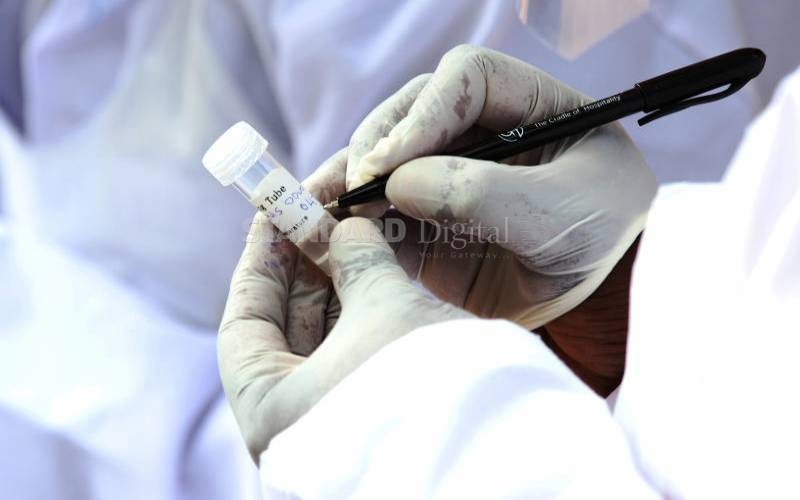 The coronavirus pandemic has lost its social value as a mobiliser that scares the public into desired conformity. Although it still scares because people worldwide are getting infected and dying, it has lost its scare capacity. This is out of coronavirus fatigue rather than lack of awareness, which has driven the global public into fatalism. Five possible reasons explain this. These are confusing reports from people who should instill confidence; the longevity and resilience of the disease; double standards in policy applications; the devastating economic effect that coronavirus has at the global, regional, and country levels; and apparent geopolitical realignment in which some countries take advantage of the pandemic to reposition in power politics. The initial reports about coronavirus were unclear as to the source and how to react. Is it through close contacts with infected people or does the virus float in the air for anyone to inhale? Its newness had the social value of scaring the public into conformity and accepting government wishes as gospel of health.
SEE ALSO: Act before virus fuels insecurity along borders
Trust in governments to do the right thing was intense. It turned out, however, that many were not sure of what to do. Subsequently, not all countries adopted lockdowns, mask wearing, acquisition of PPEs, and the setting aside of specialised hospitals. As WHO officials in various states quarreled, accusations of incompetence and corruption became common. Whether to wait for clinically tested anti-virus vaccines and tablets, and who the guinea pig should be, or apply medicinal herbal drinks from Madagascar became points of debate. Those taking herbal drinks reported fewer infections and deaths than the "advanced" countries that had advanced facilities. Among the leading states in infections and deaths are the US, Brazil, India, Russia, Britain, Italy, Spain, and France. This reality casts doubt on the competence of those entrusted with global governance. Coronavirus also proved time defiant. The longer it lasts, the more normal it appears. It, therefore, generates less panic than before and in the process loses its social scare value. The loss of social scare value to the public is partly due to competing scare agents that include hunger, other diseases, and joblessness. People would rather confront coronavirus instead of dying of hunger and related sources of misery. In addition, rumours that in some countries top honchos and health mandarins enjoy themselves while health workers suffer add to the discrediting of coronavirus social or scare value. The rumours make the whole thing appear like a hoax designed to enrich and pamper the privileged. It also tends to discourage people with other illnesses from seeking health services; they do not want confusion with corona illness. Double standards in the application of coronavirus policies also eroded credibility. Since policy makers violated the restrictions they imposed on others, their pleadings looked ridiculous. In England, PM Boris Johnson's father, Stanley Johnson, and adviser Dominic Cummings, ignored restrictions.
SEE ALSO: Cleric: Worship is meant to be a moment of connection with God
The free, often publicised movements of top government connected people and politicians in and out of countries and restricted zones made mockery of the restrictions. If there was coronavirus spread, therefore, privileged officials were doing it because they moved "freely" when others could not. In the public mind, double standards erode the "social value" of restrictions in the fight against corona. On top of governmental restrictions leading to the destruction of world economies, nature seemingly decided to punish humanity. Positively, the closure of polluting factories led to clean air and attractive environment but the floods repeatedly caused havoc everywhere. While coronavirus and floods enabled governments to become draconian, governments proved incapable of performing. Inability to handle the breakdown of transport systems and threats to critical infrastructure made the same governments appear hopelessly helpless. Besides, hunger lessens the sense of coronavirus danger. That hunger is at material, spiritual, and to some extent, socio-political levels. The virus also enables countries to ignore accountability. In Libya, the likelihood of Turkey's Recep Tayyip Erdogan confronting Egypt's Abdel Fattah Al-Sisi militarily is high. Erdogan's neo-Ottoman drive finds fertile ground in states that Egypt has geopolitical interest; Libya and the Horn of Africa. US President Donald Trump uses China as coronavirus scapegoat to fend off criticism of incompetence. Besides quitting, and cutting funds to WHO, Trump also wants to expel foreign students in US colleges who take online classes. China sees opportunity to crack down on Hong Kong "protests" and dares the Conceptual West to interfere in its internal affairs. Israel feels comfortable annexing settlements in the West Bank. In Eastern Africa, borders are now sources of regional socio-economic retardation and big pain. Mutual accusations of bad faith everywhere threaten to collapse EAC a second time.
SEE ALSO: Nairobi medics issue seven-day strike notice as CAS calls for calm
- Prof Munene teaches at USIU