Cooperative leadership charters new political path for Kenya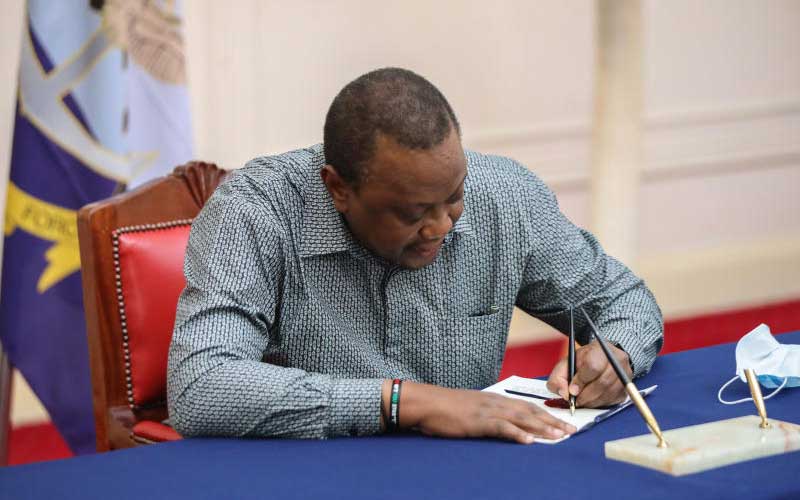 In the thick of rebellion within his governing Jubilee Party, President Uhuru Kenyatta (pictured) has been steadily expanding his pool of allies and backers. Since shaking hands with Raila Odinga in 2018, Uhuru has extended his hand towards numerous other players on the political scene.
His efforts of moving towards a more cooperative style of leadership have undoubtedly upped his credibility. He indeed talked a good talk when he declared that he would unite our country and reform its political system. Today, it is evident to all that he has also walked the walk.
The internal dispute that erupted among senior members of the Jubilee Party during the past few weeks might, at first sight, appear to be a case of petty political rivalry. Looking at the dynamics between President Uhuru and a group of rebellious party members more closely, however, reveals a crucial difference between their respective approaches; to politics in general and, in particular, towards leadership.
While Uhuru is swimming against a tide that is our long history of bitter tribal conflict, his rivals seem to play different ball. A group of parliamentarians have opposed Uhuru's detente with Raila since the beginning. It is almost as if they did not realise that by virtue of making peace with Raila, our president sought to curb inter-tribal tensions, providing a more inclusive space for substantive policy planning and reforms.
His displays of good faith have repeatedly been met with disapproval and protests. Even as the Building Bridges Initiative (BBI) was progressing full steam ahead, a handful of Jubilee representatives began organising parallel rallies which directly contradicted the foremost message of the project: unity between all Kenyans.
More recently, the divide between the president's directive and what a few of his colleagues would have rather seen, grew too wide. Uhuru had no choice but remove almost two dozen office-holders from their position. After all, the volatile health emergency presented by the Covid-19 pandemic required a firm approach. This would guarantee effective government action for the containment of the virus. Absolutely no room was left for political rivalry.
As a noteworthy caveat to Uhuru's 'purging' process, he did not touch offices that were key to the stable functioning of our country. Therefore, while chairpersons for the Budget Office, the Legal Affairs Committee and Education officials were replaced, committee chairs of office such as Security, Defence, Foreign Relations, Land and Health were not affected. This aptly demonstrated the president's responsible approach to governance.
Despite broadcasting such definitive disciplinary messages, the faction of Jubilee dissidents continues to cement divisions in our government. Just at the end of June, they even opened a new convention centre, clearly signalling that they represent a separate branch within the same party. These efforts go to show that even amidst the direst of circumstances, there are those who nevertheless prefer to prioritise their own political interests.
Uhuru did the exact opposite and lived up to his promise of extending a peaceful hand to anyone and everyone willing to collaborate for the betterment of our country. Demonstrating the success of his collaboration with Raila, Jubilee is about to sign a formal cooperation agreement with ODM. A similar agreement was already signed with Kalonzo Musoyka's Wiper party. The African National Congress (ANC) also signalled its readiness to formalise its joint work with Jubilee, as did the Economic Freedom Party (EFP).
Through these efforts, Uhuru is uniting vast swathes of our country that had grown used to regarding each other with suspicion. More important than that, however, is his intention to expand this political basis as far as he can.
Uhuru's cooperative style of leadership will continue to focus on uniting the nation. In the spirit of his message of unity, he has indeed reached out to and brought together an impressively wide selection of political players. In the face of the need to mitigate the severe economic consequences of the pandemic, as well as given the chance to reform our political system, such a style of leadership is exactly what we need.
Mr Kihoro is a Data and Research expert. [email protected]