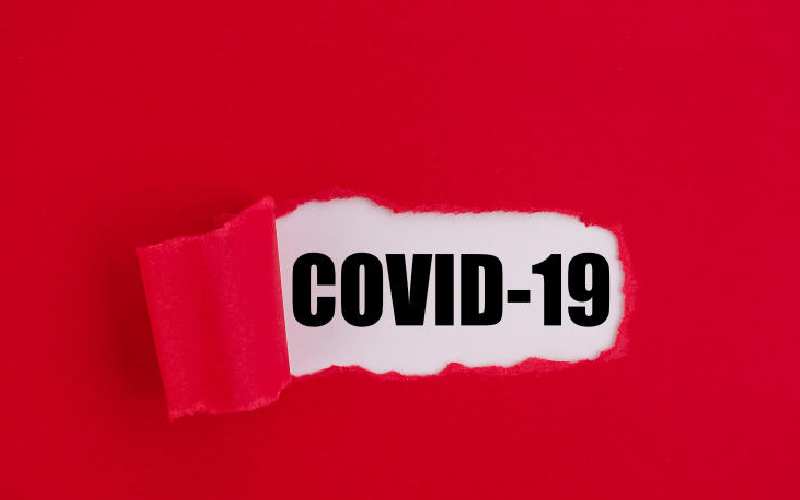 In the wake of global devastation caused by Covid-19, there is mounting concern that countries' efforts to slow down the virus could threaten immunisation programmes and roll back child survival interventions across Africa.
In early May, the WHO warned that restrictive measures to contain Covid-19 are leaving even more of the continent's most marginalised children without access to life-saving vaccines against preventable diseases.
Chad, Benin, Ethiopia, Nigeria and South Sudan have suspended preventive mass vaccination campaigns, leaving around 21 million children unprotected from measles. In many African countries, vital planned immunisation campaigns have been postponed and routine immunisation efforts face severe disruptions.
Coincidentally, the WHO alert comes as the world commemorates the 40th anniversary of smallpox eradication; that historic moment in May 1980 when the World Health Assembly declared smallpox "officially dead".
Read More
These contrasting events are reminders why immunisation is considered among the most cost-effective healthcare interventions.
So far, smallpox is the only human disease to have been eradicated through mass immunisation.
The disease had plagued humanity for at least three millenia. In the 20th century alone, smallpox was responsible for 300 million deaths.
Global solidarity
Even though a vaccine was first developed more than two centuries ago, in 1796, it took another 184 years for smallpox to be eradicated.
The final onslaught was won through a decade-long global drive by governments and the health community to administer half a billion vaccinations across the globe.
Humanity's victory over smallpox did not come cheap. It took incredible demonstration of global solidarity, and sustained delivery of a safe and effective vaccine.
This triumph builds confidence for the world to step up eradication of other life-threatening diseases with similar zeal.
Eradication of smallpox boosted the adoption of vaccination initiatives as a child survival strategy, through expanded national immunisation programmes established to ensure that children and mothers have access to routinely recommended vaccines.
Today, three out of every four children in sub-Saharan Africa have received three doses of DTP3 (diphtheria-tetanus-pertussis-containing vaccines), the yardstick for childhood immunisation coverage.
This is a praiseworthy achievement compared to 1980 when only one out of every 20 African children received DTP3.
Success stories of immunisation against vaccine-preventable diseases are an inspiration for African countries, most of which have set national goals to give every child a chance in life through universal immunisation.
There has since been tremendous progress in developing new vaccines and expanding access to vaccines across Africa by streamlining vaccine financing, procurement and supply chains.
The Covid-19 pandemic is a wake-up call to the ambitious global goal to immunise every child against vaccine-preventable diseases by 2030.
Even before the coronavirus pandemic, most vaccines—against measles, diphtheria, polio, influenza B, hepatitis B, meningitis, mumps, whooping cough, rubella, tetanus, TB and yellow fever—were still out of reach for 20 million children below the age of one globally every year.
With the Covid-19 spreading exponentially across the globe, it is uncertain how African countries will sustain existing immunisation services, especially for vulnerable populations, and also ramp up preventative mass vaccinations for every missed child when the pandemic ends.
Almost half of the world's children who lack access to recommended vaccines are in Africa. Of these, Nigeria, Ethiopia, the DRC and Angola alone account for 20 per cent of unvaccinated children.
The current disruption of immunisation services leaves the fate of millions of young lives in the balance and could further weaken immunity to potentially disastrous outbreaks in future.
There could not be a better opportunity than now for Africa to reverse this trend.
This is the time for African governments and partners to ramp up national efforts to achieve universal access to immunisation as a key strategy to enable the continent to reach its full potential.
The example of smallpox presents a strong business case for increasing investments in immunisation.
According to UN calculations, the monetary value of US$300 million spent to eradicate smallpox is puny compared to US$1 billion that would have been needed to fight the scourge every year since 1980.
This price tag does not include returns on investment achieved through improving productivity, increased economic growth and healthy future generations.
Child survival
While a temporary pause of preventative mass vaccination campaigns during the Covid-19 pandemic seems justified, this is a timely opportunity for Africa to prioritise the continuation of routine immunisation as a critical child survival strategy.
For this to happen, the global health community must address urgent concerns around affordable and equitable access to vaccines, whilst ensuring that even the hardest to reach child is not left behind in immunisation efforts.
African governments, development partners, health care providers, civil society, the private and public sectors must also increase investments for vaccine research and development, and efficient vaccine storage and delivery systems.
We can play individual roles by appreciating the value of immunisation and demanding immunisation services as a basic right.
Mr Sittoni is a development communications curator. [email protected]