Reluctance to enact Paris Accord is crime against humanity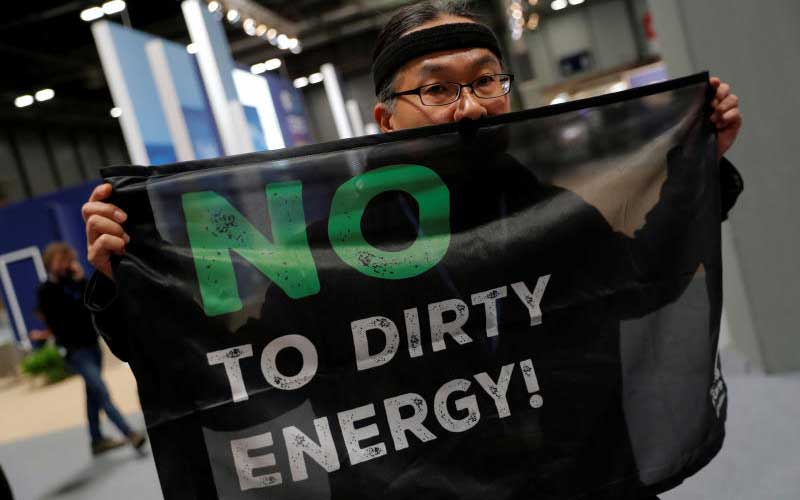 The deluge that has caused unprecedented destruction and loss of life has left experts totally confused about the nation's weather patterns. Floods, landslides and rising temperatures will reduce this year's harvest and consequently empty out the grain reserves to make up for the shortage. Emergency assistance will also quickly expend county budgets designed for ongoing development projects. Many are wondering whether normal seasonal weather patterns will resume after this catastrophe or are we to witness more unpredictable, destructive trends that will impoverish the nation?
Of course it is not just Kenya that is suffering; Somalia, Djibouti and South Sudan have experienced similar flooding and destruction while Zambia, Zimbabwe and parts of South Africa have experienced prolonged drought. The Karibu Dam is just 20 per cent full resulting in widespread power rationing while the world famous Victoria Falls looks set to dry up. Zimbabwe will need food assistance for 50 per cent of its citizens next year and Zambia's harvest looks like falling far short of the nation's food requirements. What is really going on?
While poor governance and planning have contributed to some of the devastation and suffering, there is no doubt that climate change is causing havoc in the region. Rising temperatures in the Indian Ocean have produced the excessive rain but those increased temperatures are not a freak occurrence but are caused by human activity far away from Kenya's shores. It is now evident that the oceans are absorbing 25 per cent of the greenhouse gas emissions and that is the cause of rising ocean temperatures and increased rainfall. So let us not call this an act of God or divine punishment or a mere unfortunate occurrence.
What is happening is a direct result of the rich nations' of the world dependency on fossil fuels and their sense of entitlement to extravagant lifestyles and wastefulness that is causing climate change and endangering the future of our common home. Their behaviour is causing immense suffering to the poorer regions in our planet. Kenyans are victims of a grave injustice, for the greedy behaviour of the privileged few is a crime against the whole of humanity but especially those least able to mitigate the negative effects of climate change.
As Pope Francis has consistently pointed out it is the poor who suffer most from climate change. In a meeting with the executives of the world's major oil companies in June this year he warned, "Faced with a climate emergency, we must take action accordingly, in order to avoid perpetrating a brutal act of injustice towards the poor and future generations." The Pope boldly called this an injustice.
Climate change then is a challenge to the rich nations to reconsider the values they treasure yet cause inequality, poverty and suffering for millions all over the planet. Forty years ago former German Chancellor Willy Brandt assembled a team that produced a progressive report on the state of our planet called, 'North-South – A programme for survival.' Long before the UN started using the language of sustainable development and goals, Brandt, Julius Nyerere and the other authors spoke of the urgent need to transfer resources to the South in a new form of global governance that would give every human being a decent start in life. That team recommended that if the North was not motivated by a sense of brotherhood and justice then at least out of self-interest and preservation they should work for a more just and equal world; otherwise they themselves would have to deal with environmental destruction, climate change, massive migration of displaced and poor people heading north to get a share of the common wealth. How prophetic but who listened?
Those same issues of sustainability and environmental degradation remain unaddressed and so the world's leaders are trooping off to Madrid knowing that they must cut emissions by 7.6 per cent each year for the next decade if we are to keep temperatures from rising by 1.5c. Secretary General Antonio Guterres said at the opening of COP25 this week that 'the point of no return is no longer over the horizon.' But heads of State from this continent must go to Madrid and demand that the North radically implement the Paris Accord for their current reluctance and greed are bordering on crimes against humanity if not genocide.
- [email protected] @GabrielDolan1