Let's make locals part of wildlife tourism value chain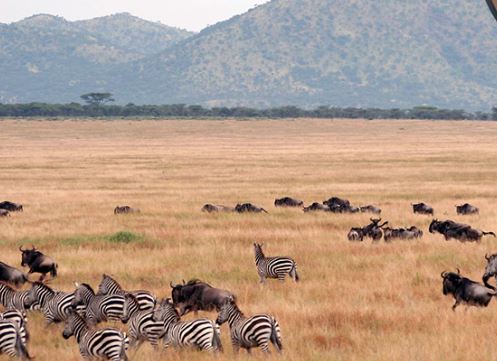 Have you ever heard of Malka Mari National Park or Bisanadi National Reserve? These two gems are part of the 24 national parks and 31 national reserves on Kenya's land. The national parks are spread over 17 counties while the national reserves can be found in 21 counties. Between January and August, Kenya received 1,341,000 tourists who mostly visited the parks and earned the country billions of shillings.
Accordingly, the wildlife in protected areas is a major tourist attraction albeit the agonising fact that they are currently suffering and even dying because of ongoing drought spells! These wild animals are a tourist magnet. They are a major contributor to the Sh119 billion that Kenya earned from foreign tourists in 2018. This is why we must do whatever it takes to decisively address the pressing challenges facing our wildlife. These challenges mostly revolve around security and conservation and we can never be seen to prioritise one over the other.
Illegal wildlife trade is cancerous to the well-being of animals. It is part of global environmental crime reported to be worth nearly Sh27 trillion annually. This money doesn't benefit the millions of Kenyans who should be the primary beneficiaries of the country's wildlife. Rather, it ends up enriching a few greedy crooks. That's why our longstanding focus on combating wildlife crime is definitely a step in the right direction.
However, fighting wildlife crime should not be at the expense of wildlife conservation. While security is largely a preserve of trained security personnel, conservation ultimately depends on scientists and communities adjacent to our protected areas. Unfortunately, many of such communities have a confrontational relationship with wildlife, thanks to human wildlife conflict. This doesn't have to be the case and can drastically change if the State focuses on matters conservation as it does to security matters. We must connect Kenyan people to become substantive shareholders of the billions that wildlife brings to the country every year.
While the corporate social responsibility benefits like building classrooms are commendable, they are more like crumbs falling from the tourism table. What communities really need is a seat at that table. The reason many of these community members take care of their domestic animals like goats is because they have a financial stake in those animals. On a rainy day, they can always sell these animals to raise funds. But because they don't have a similar stake in our wildlife, they may not feel a similar sense of responsibility to take care of that wildlife.
One of the ways communities have gained a direct stake in wildlife is through group-owned conservancies. Interestingly, Kenya has over 160 conservancies that cover more than 63,600 square kilometres, which is 91 times bigger than Nairobi County and larger than the combined size of all wildlife protected areas. Consequently and unknown to many, there is actually more wildlife animals in conservancies than in the parks and reserves. Although the conservancy model, as a whole needs to be reviewed and streamlined the group-owned conservancies present a benefit-sharing model that can be emulated by national parks and national reserves. I suggest therefore that the government deliberately budgets to support them. The Wildlife Management and Conservation Act already states that inhabitants of Kenya should be beneficiaries of the country's wildlife. A time has come for the government and private sector to innovatively ensure communities become an integral part of the wildlife tourism value chain.
One of the ways this can be realised is to invest in communities and equip them to become world-class producers of the entire essentials including foodstuffs required by hotels located in parks and reserves. Why should a hotel in Tsavo East National Park buy fruits, vegetables or cheese from Nairobi or even Europe? If world-class cheese isn't in Voi, then the county and national governments must work towards establishing a cheese processing plant in Voi or creating a conducive environment for investors to do so. Simple!
As an Honorary game warden, I know too well that once the authorities get serious, we can all achieve more that would positively support millions of livelihoods in Kenya. Think green, act green!
— The writer is founder and chairperson, Green Africa Foundation. www.isaackalua.co.ke