Lift secrecy shrouded in customs, traditions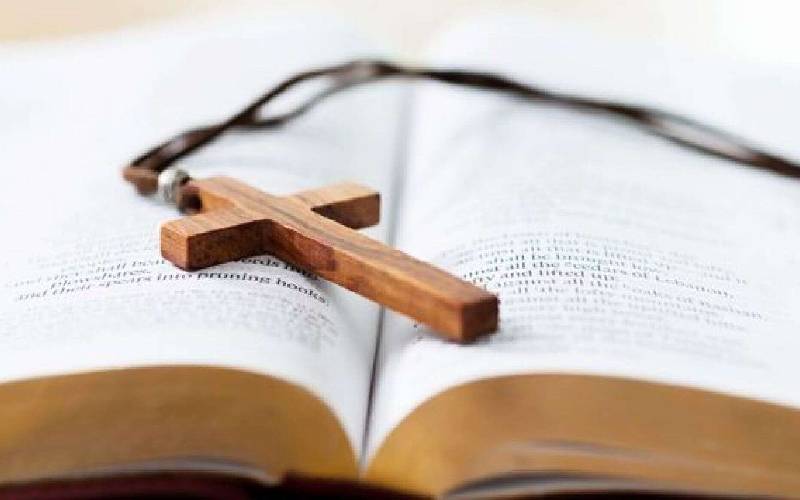 Colonialism was such a mind screw. To make matters worse, the folks who were around when the fix was being put in are on their last legs. This means that current and future Kenyan generations are either in a space devoid of culture, or feel compelled to observe cultural traditions without understanding their significance.
Over the past few months I've been unusually immersed in my own Luhya culture; unusually because it's not often that I interact with my ethnicity on a functional level. It's mostly during weddings and funerals that many of us are confronted by the demands of tradition because there are some cultural norms that must be observed when being married or buried. Failure to do so throws the proceedings into disarray.
When things are not moving because of one cultural misconstruction or the other, the emotional strain on family members is enormous. Weddings and funerals are already stressful, even before you start jumping through hoops. You can imagine how exhausted you can get when on top of everything else; you have to fulfil cultural obligations. Worse still when you don't understand what you're being asked to do, or why.
I can't count the number of times I've asked my elders about the various aspects of our 'marry/bury' culture. Every time I've asked, I've gotten the same response, 'I don't know why we do it, we just do it'. Lies. They know. They just don't want to say it, probably because the answer doesn't gel with our so-called 'Christian values'.
Western civilisation
This is why colonialism was a complete and utter mind screw. The colonising missionaries and administrators extracted a lot of the good stuff - labour, art, ideas – and either ignored the rest, or demonised it. So, the transition from 'African culture' to 'Western civilisation' was incomplete. Many of the bits we clung to after being pointed in the direction of the Cross are suspect.
Which is not to say that all our traditions are dark and dubious. We have a bevy of beautiful traditions that are rooted in the dignity of persons – these tend to be the practical ones like honouring your parents, respecting your elders and having high regard for your in-laws.
It's the spiritual element of some of our traditions that is problematic. Our parents understand the symbolism, just as their fore bearers did, but they don't share that information easily. They select tradition-bearers very carefully and entrust them to pass down the culture with similar discretion.
The very nature of this passing-down process suggests an element of secrecy, which might imply that the source of some Luhya intelligence is under the shadow of darkness. This is not to say that darkness is a bad thing per se. I'm more bothered by the secrecy, and the fact that great lengths have been taken to obscure the reasoning behind certain traditions and cultural practices.
Cultural pools
A better way would be to put everything out in the open so that individuals can make independent choices on which god(s) they wish to serve, and which ones they want to avoid.
It could very well be that many of them will choose the gods of our ancestors, although like it or not, by virtue of following traditions that are steeped in the spirituality of old, they have made that choice already.
What we're really dealing with is a spiritual hybrid that allows us to lift our hands to the God of Abraham, Isaac, and Jacob, while dipping our feet in our various cultural pools. As a result, we are double-minded, and unstable in many of our ways.
My maternal grandfather used to be a rainmaker, but when the missionaries came, he repented (his words, not mine) and gave his life to Christ. One day as he was out and about it began to rain. So, he called upon the god of rain and within no time the sky had cleared. After that day, he never reached out to the gods again.
He was very clear about the distinction between African spirituality and Christian religion, and he made a conscious choice to 'tembea na Yesu'. But he still had the ability to operate within both frameworks; he knew who to call on in both hierarchies.
Our problem as this generation of Luhyas, and I daresay, Kenyans and Africans at large, is that we are caught in a cultural limbo without all the information. On a cultural level, many of us don't have all the facts about what we believe in, and why we believe it. Might be time to construct a third culture that we can all agree on.
Ms Masiga is Peace and Security editor, The Conversation Africa