This is how free trade can become Africa's greatest opportunity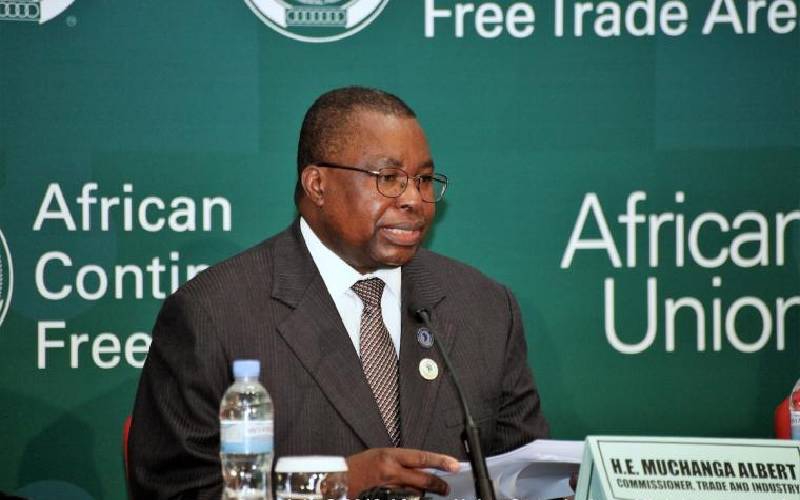 On May 30, the African Continental Free Trade Agreement (AfCFTA) came into effect and the opportunities for a brighter future are already clear. Albert Muchang, the African Union's commissioner for Trade and Industry tweeted last week: "Historic milestone! #AfCFTA Agreement has today come into force. We celebrate the triumph of bold, pragmatic & continent-wide commitment 2 economic integration."
He is correct. The free-trade area is the largest in the world in terms of participating countries for the last 25 years. Once Nigeria joins – as is expected – it will create a single market of goods and services for 1.2 billion people, with a combined GDP of over $2 trillion.
African countries are transforming from extreme poverty to low and middle income economies, with strong rates of growth accompanied by high rates of tertiary education in almost all major cities.
This new reality isn't problem-free. As we know in Kenya, unemployment is high among the youth and academic diplomas aren't always helpful.
The AfCFTA can be part of the solution. African countries trade far less with one another than they do with the rest of the world, so a more united Africa, where businesses can enter without piles of red tape, is coming to fruition at the right time.
The agreement is expected to remove tariffs from 90 per cent of goods, allowing free access to commodities, goods, and services. Special priority will be given to the transport, communication, finance, tourism and business sectors.
Imaginary wedges
According to one UN body, this will increase intro-African trade by 53 per cent by 2022. Another UN body maintains that it could inject $3.6 billion into welfare needs, thanks to increased production and cheaper goods.
This agreement gives us an opportunity to show strength in unity and multilateralism. In his recent Madaraka Day address in Narok, President Uhuru Kenyatta said, "We are not divided because we are Maasai, or Pokomo, or Luhya, or Kamba nor because we are Muslim or Christian; we are divided because these differences have been used, in politics especially, to place imaginary wedges between us". Uhuru believes that it is the mission of politicians to bring unity and cohesion into a society where all citizens strive for excellence. What is true for Kenya is true for Africa. It comes as no surprise that Uhuru was one of the first leaders to ratify the AfCFTA along with other champions of pan-Africanism like Ghana's President Akufo-Addo.
A united front is important as we gaze to the outer world. Africa today only represents three-per cent of total global exports, but the AfCFTA can unlock its huge potential. For a new business to enter the African market, or for a government to renegotiate its trade agreements (such as a post-Brexit UK), it is far easier to work around one set of regulations than to score deals with each individual African country.
ECOWAS
Standing together is also essential to fend off threats from those who seek to exploit our economies and our natural resources. Free trade in particular is not a foreign word to Africans. Regional bodies like EAC in East Africa and ECOWAS in West Africa have been in force for a while. Only 21 per cent of Kenyans oppose multilateral agreements, according to data firm Kasi Insight.
Such positive sentiments were common in other countries around the world. Now leaders and former leaders like Angela Merkel and Tony Blair are agonising over their disappearance. Because free trade agreements were implemented carelessly, the population turned against them and became more isolationist and protectionist. We have seen this occur in Europe, the US, and elsewhere.
For that reason, it's important that our government prioritise a set of remedies to the threats that come with free trade agreements.
Poor infrastructure, social neglect of those left behind during rapid development, a lack of diversity between the various economies and of course corruption can all undermine the viability and legitimacy of the AfCFTA.
Uhuru has demonstrated he understands that the massive investments in roads, ports, railway as well as the Big Four agenda on manufacturing, food security, housing and health, are like a vaccine against the ills of unregulated free trade. In the same Madaraka Day speech where he upheld unity, he made clear again that "the war against corruption will continue until the house we inherited from our forefathers has been swept clean".
Free trade is a great promise to a great continent. Other African countries should learn from Kenya how to make sure it does not fail.
Mr Temba is a communication consultant