Here's how we'll beat the agents of division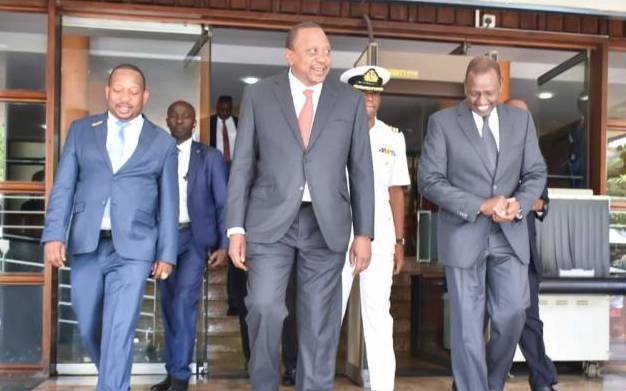 Kenya is a country on a quest to become a nation. This quest is depicted in the diversity of her people, and the values that permeate this diversity; resilience, hard work and the strength to overcome adversity, and in our dreams and aspiration; the glue that holds us together, which we intend to hand over to the generations that will come after us.
It is depicted by the commitment to a shared prosperity, and the knowledge that our diversity is a strength and not a threat to this dream. Granted then, to be Kenyan is to transcend the physical barriers of our current geographical locations and the mental barriers depicted by our ideological and political differences.
Why unity matters
With this in mind, shouldn't our way of life point towards our common identity rather than our perceived differences? When I think about our quest for nationhood in this context, I remember the story that was narrated to me when I was much younger. It is a story of a father who had a family of sons. These sons were caught up in a perpetual quarrel about anything and everything. I imagine that they also always found a way to blame each other about everything that seemed not to be working within the household.
At some point, a few of them even decided that they didn't want to be part of that household, and demanded that their father gives them their cut of the family wealth. All that while blaming their father for all the troubles, some of which were truly not within anyone's control.
They said that it would perhaps be better to run their own affairs. In the end, they couldn't even agree about what they were disagreeing about. The father tried all he could to convince them to live in harmony but to no avail.
As he aged, he worried about what would happen to the household when he was gone. He decided to call his quarrelsome sons for a meeting one day. When they showed up, he asked them to go fetch some sticks, which he tied together in a bundle. He then asked each one of them to attempt to break the sticks.
None of them broke the bundle of sticks. The father then took the bundle and untied it, after which he gave each one of them a stick and asked them to try again. This time round, they broke the sticks without any difficulty. They learnt that united, nothing could break them.
Perceived differences
Perhaps in our quest for nationhood, sometimes we get bogged down by our perceived differences, disagreeing to agree rather than agreeing to disagree. Like the sons in the fable, we sometimes forget our aspiration for unity, the dream of a shared prosperity, and the yearning to create a future where the younger generations will anchor their dreams upon. Nonetheless, we can rise above our perceived differences.
This we can, by first agreeing to disagree, by being tolerant to views different from those we cherish. Second, we can rise through our differences by actively participating in the actualisation of our dream of a shared prosperity.
Equally important, for our prosperity to be shared, we need to step up efforts of public participation so that issues of national interest are brainstormed upon, and the voices of the people are heard. This way, even young people will have the opportunity to voice their concerns and articulate on issues affecting them.
People-centred solutions
This, in my view, will give an opportunity for the formulation of people-centred solutions to the common problems facing our society, and a chance to address the muddles afflicting our people. What's more, this very process will build trust among the people, and between the people and the government. On the other side of the coin, the efforts by government, both at the national and county level, will easily be felt by the people down to the community level. This is a true depiction of a shared prosperity.
It is not the absence of problems, but the engagement of the same people bearing the brunt of these problems in the process of seeking solutions. It is in the knowledge that despite our differences, real or perceived, we as Kenyans all want the same thing, a united nation, economic progress and a future that will be better than the present.
It means that we all have a stake in this aspiration, a responsibility to work towards its achievement, and a right to enjoy the outcome; economic progress.
Mr Mokamba comments on social issues