Why we must own the ambitious free healthcare plan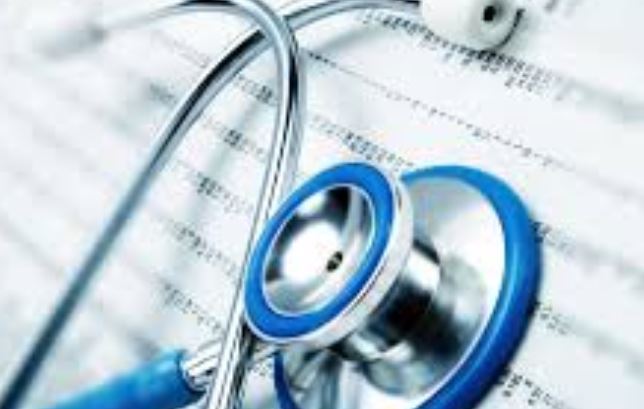 "Nevertheless, I will bring health and healing to it; I will heal my people and will let them enjoy abundant peace and security." Jeremiah 33:6
Peace and security. These words from Jeremiah are as relevant today as they were in days gone by. Only a healthy nation can be productive. Only a healthy nation can thrive. Only a healthy nation can provide peace and security to its citizens. The ambitious Universal Health Coverage (UHC) project is therefore crucial in more ways than one. Its consequences go far beyond the realm of hospitals and doctors.
The programme should lay foundations of a new countrywide health sector, which for far too long has left too many without coverage, without backup, and without the safety net all Kenyans deserve. Health coverage is a basic human right. And the plan is to reach all Kenyans with a full rollout in the 47 counties by 2022. It is certainly ambitious.
In 2014, only 20 per cent of Kenyans had access to medical insurance. We are already racing forward but the new drive is not only racing, it is running at the speed of a Kenyan marathon runner! And we know Kenyans can break a record or two.
The benefits behind the push for universal coverage are obvious. Kenyans, from across the country, and not just urban dwellers, will have better access to preventive, curative, rehabilitative and palliative health services.
World Bank support
The financial burden will be shared with inequalities being stamped out utilising the traditional insurance model and funding from both national and international sources.
Certain services will become free for those in need, including diagnosis and provision of certain drugs. Free maternity services, introduced in 2016, are already driving more women to give birth in supervised hospital environments saving lives of both mother and baby. This is just the beginning. The programme should have a particular emphasis on improving HIV, tuberculosis and malaria treatment. These diseases can be controlled; it is time to take back control.
The World Bank has already contributed Sh2 billion to the programme, with the counties and central government also contributing; but it is not enough. For the scheme to work, all Kenyans must be on board. We must all register with NHIF; this is a collaborative effort. The central government are on board, the country governors are on board. Now it is our turn.
Registering is just one step. We must take a good hard look at our lifestyles too. Maintaining good health is not the job of the government. It is first and foremost in our hands. One major ill which continues to plague our is alcoholism; an entirely preventable problem.
Ephesians 5:18 teaches us, "Do not get drunk on wine, which leads to debauchery. Instead, be filled with the Spirit."
Tragically, today, four in every 100 Kenyans who lose their lives every year, die due to alcohol abuse. Illegal brews which we all know as "changaa" or "kumi kumi"are quite literally killing Kenyans. This is a pandemic. The WHO has warned that it is preventing certain populations from reaching a plethora of basic health-related targets they set out in their Sustainable Development Goals (SDGs). It is isn't just 'drunk people', or 'men damaging their livers'. These ills, according to the WHO "include maternal and child health, infectious diseases, non-communicable diseases and mental health, injuries and poisonings."
Alcoholism increases chances of heart disease and cancer, but it also affects lives and wellbeing of the wider family. A drunk breadwinner cannot put food on the table for his children, a violent parent affects the lives of all. A drunk driver is killing daily.
According to the WHO, globally, approximately 237 million men and 46 million women suffer from alcohol-use disorders. In Kenya, we have a worrying high number of teenagers who drink heavily. The WHO report from last year found that 14/100 15-19 year old in Kenya were heavy episodic drinkers. This problem lies with us, the parents.
While regulation of the alcohol beverage sector exists through the Alcoholic Drinks Control Act, we all have a lot more work to do in educating our children, enlightening our family and looking after our friends.
Health starts at home. And only a responsible and healthy nation will become a strong and prosperous nation.
-The writer is a farmer