Trust deficit in Jubilee regime is sky-high and growing
COMMENTARY
By Maina Kiai | May 5th 2019 | 4 min read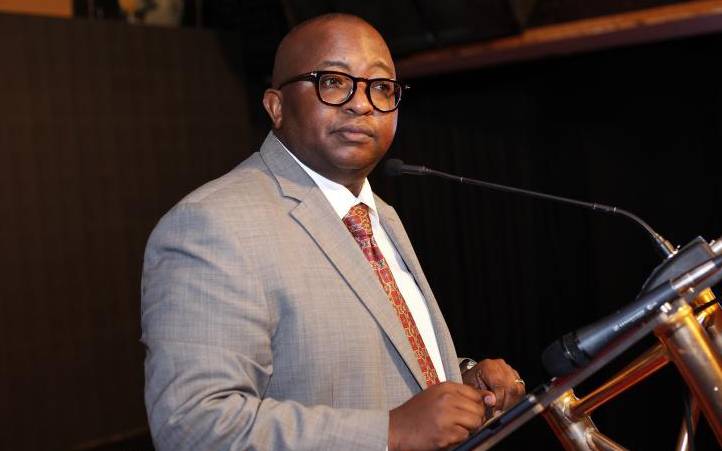 I laughed out loud when Principal Secretary Charles Hinga announced that the regime would use a "lottery" to allocate houses built by taxes collected from the 3 per cent housing levy. This is the UhuRuto Kenya, where everything is manipulated. If anyone expects a fair and transparent lottery, they must be living on the moon!
Since 2013, not one initiative has worked out as presented. Not the laptops; not the NYS projects (twice) to mitigate our youth bulge but ended in amazing theft; not the SGR that was to pay for itself, but which makes losses despite forcing importers to use it; not the Mafya House plans with its imported containers rusting in Mombasa, and which forced counties to take up leased CT Scan machines at well above market prices; not the Eurobond meant for the development budget, but which can't be accounted for; not the power generation to reduce costs of electricity; not the "war on corruption" that was supposed to nail the "Big Fish;" not demolitions of illegally constructed and/or grabbed properties on riparian lands; not introduction of IFMIS which has only made looting easier; nothing.
Not even fair and transparent elections! Maybe we are too kind and trusting. The intention of all these projects could be simply to loot, using shiny over-priced and blingy projects to blind us, while we wait for the crumbs to trickle down.
Six years on, the mistrust of this regime is so deep and so obvious that it is amazing that they could even publicly express the idea of a lottery, hoping we will swallow it smiling. This is not 2013 when some gave the regime benefit of the doubt.
Why should a security guard in Nairobi earning barely Sh10,000 pay a levy that will probably benefit the owner (say a manager at KRA) of the house he guards to own an additional house? Why should the policeman doing VIP duty pay extra money so his VIP client, the Principal Secretary is enabled to own yet another house? It is illogical and cruel.
Let's be clear: This regime is incapable of honesty and fairness. Besides the innate and mind-boggling stupidity of getting the poorest and lowest earners help the wealthier acquire houses, why shouldn't any lottery be rigged from the outset, like everything else? My guess is that 75 per cent of these houses are already "owned", and the lottery would be for the remaining 25 per cent. And that is being generous.
Of course, the names of lottery winners will not tell the real story, for these will be shrouded to look geographically and regionally diverse. And then there will be spin, which this regime is quite good at.
This scheme has the hallmarks of a con. First it lacks clarity and details. Why is it necessary beyond being one of Uhuru Kenyatta's dreams? No public participation has been conducted to see if we support it and its funding. It is not enough to pass an issue like this through Parliament alone—given that many of them expect to benefit anyway. It needs to be taken to tax-payers directly.
We are told 500,000 houses will be built, costing between 1 million and 3 million, to be paid over 25 years, with interest rates of between 3 and 7 per cent per year. We are also told there is a qualification system, which is basically online registration, providing family size, income, and details of other assets. The clincher is the allocation process will be free of human intervention!
Free of human intervention sounds eerily like the IEBC's supposedly "fool proof" electronic counting system that always ends up being manual, with pre-determined results! IFMIS was supposed to be corruption-proof, but we now know that what counts is the information fed into the system and by whom, and stealing can go on unhindered until it is too late.
Second, why the rush even when courts have temporarily stopped implementation of the levy? A good con is always done with speed to make sure you don't change your mind and question too much or too deeply.
And at the end of the day, the burning question is whether this regime will actually construct all the houses even if we paid, na roho safi. For we have paid for dams that we have not seen. We have been promised copies of the SGR contract, which are now being withheld as state secrets, even though we are the ones paying for the debt! We have been told the recent visit to China would result in more debt, but when that did not work out, we are told that was not in discussion anyway. We have heard William Ruto go from not owning Weston Hotel, to having some interest in it, to eventually admitting it is his.
The trust deficit in this regime is sky-high and growing because it is all about them and their political maneuverings, not to make Kenya better, but to enrich those wielding power. It is time we expressed this distrust beyond social media.
- The writer is former KNCHR chair. [email protected]