Why future of planet Earth lies in recycling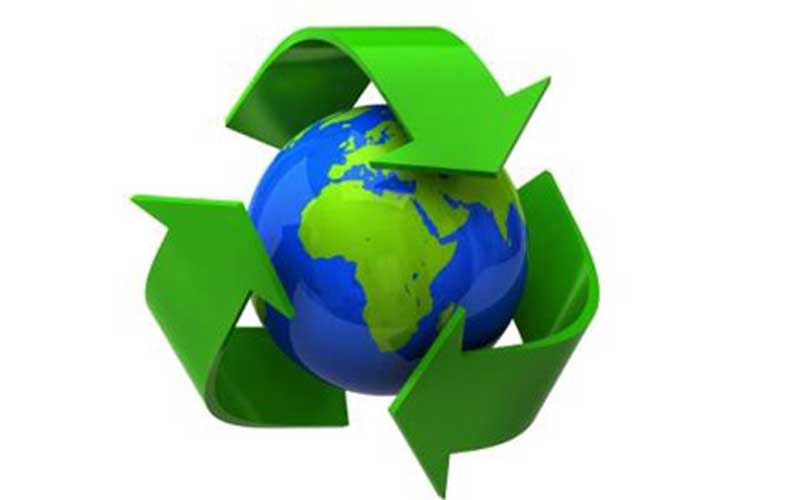 Does the future of plastics lie in its reinvention as bioplastics? Or are we on the brink of recycling revolution? Plastic recycling is evolving, the next step will be more like reincarnation. A new report finds that 60 companies globally are making major strides in plastic recycling innovations, which could make it easier to recycle a wider range of disposable plastics.
Only a tiny fraction of the plastic made today is recycled, and nearly all of it ends up in landfills, incinerators, or the ocean. But new innovations in recycling technology are making a more circular economy more likely and creating more employment and income opportunities. When an old plastic container can be used to make a new container or other product in a closed loop, old plastic suddenly has more value.
A new report from Closed Loop Partners, an investment fund that works on building the circular economy, looks at the new technology coming to the market. At least 60 companies are now trying to reinvent plastic recycling, and more than 40 of those already have commercial plants.
Some early-stage companies are tackling "purification," or using chemicals or solvents to take ink and additives out of plastic containers like colored bottles, so the result is essentially like virgin plastic. Pure Cycle Technologies, a company currently building a new recycling plant in Ohio, is using this type of process on polypropylene, the material used to make yogurt cups.
Other companies use chemicals or enzymes to break plastic down to basic building blocks that can be used to make new plastic. Others convert plastic into fuel–a process that is less circular but still cuts carbon footprints for buyers like airlines.
Global plastics
Partnerships and deals are however, happening quickly. Both Coke and PepsiCo have signed agreements to buy plastic from Loop Industries, a company that can turn old packaging, carpet, clothing, and even ocean waste into new plastic for use in bottles.
Chemical recycling could quadruple global plastics recycling rates to 50 percent by 2030, up from 12 percent now, according to a report from consultant McKinsey & Co. McKinsey estimates as much as $20 billion a year will be needed to improve waste-recovery systems. As awareness grows, major investors such as Blackrock Inc., Kleiner Perkins Caufield & Byers and the Royal Bank of Canada are already stepping up.
Meanwhile, a Chinese firm opened a Sh4.5 billion plastic waste recycling plant in eastern Kenya on April 8 to help curb environmental degradation. Weeco Recycling Company will process 2,000 tonnes of PET bottles every month and recycle them into pellets and polyester fiber.
In addition to the plant in Athi River town, Kenya, Weeco will set up another one in Mombasa. "We have entered into the Kenyan market to provide a lasting solution to the challenge posed by post-consumer PET bottles," Weeco Recycling Company director Wang Zhangyin said during the signing of the deal in Athi River. Wang said the plants will improve the living standards for the collectors and suppliers of PET bottles every month, adding that pellets produced will be exported to Weeco's parent company in China to make polyester fiber.
Weeco also signed a partnership deal with Kenya PET Recycling Company Ltd (PETCO Kenya), an industry body mandated to regulate the management of post-consumer PET packaging in the country. Also, in November 2018 PETCO Kenya partnered with Mr. Green Africa to increase collection of PET bottles. In the partnership, Mr. Green Africa is set to provide funding to support infrastructure for waste collectors and pickers that service Mr. Green Africa's trading centers by providing waste collection tricycles.
Plastic waste
PETCO and the Kenya Association of Manufacturers (KAM) recently signed an Agreement of Cooperation towards holistic management of PET plastic bottles in the country.
As part of the agreement, manufacturers through KAM and PETCO Kenya have committed to jointly develop strategies, initiatives and infrastructure to ensure efficiency in the collection, processing and recycling of PET plastic bottles in the country; while improving the socio-economic conditions of waste collectors.
In Cameroon, Douala a project to recycle plastic waste was launched this January by a non-governmental association known as Eco collect in collaboration with an Italian partner known as Echo Polistirolo. The director of ECO Collect, however, said the innovative project was aimed at recycling some 10000 tons of plastic waste each year. He said they aimed to set up 200 collection points and create 100 direct jobs and 10000 indirect jobs as well as sensitize the public on the need to select plastic waste from other household refuse.
In other parts of the world like Germany, a new packaging law became effective in January 2019, whereby its intention is to both improve recycling and prevent packaging waste. Therefore, improving recycling rates of packaging will be accomplished through significant increases inrecycling targets. For example, the recycling rate for plastic packaging will increase from the current 36 to 63 percent by 2022. The recycling quotas for metal, glass, and paper packaging materials will be increased to 90 percent by 2022. The new packaging law also encourages reusable packaging, with a goal of 70 percent returnable containers for beverage products. Currently, about 45 percent of beverages sold in Germany come in reusable packaging. Instead of completely banning the use and production of plastics, there should be a "beat plastic waste" through recycling, thus creating employment.
In conclusion, projecting to 2050 suggests that nearly 60 per cent of plastics demand could be covered by production based on previously used plastics."Plastic is without a doubt a most versatile and ubiquitous material, it is difficult to imagine life without it. We should therefore think of it as a global opportunity."
Mr Diaz is Group Sales and Marketing Director, Bidco Africa