Embracing smart sanitation and hygiene solutions for people in resource poor communities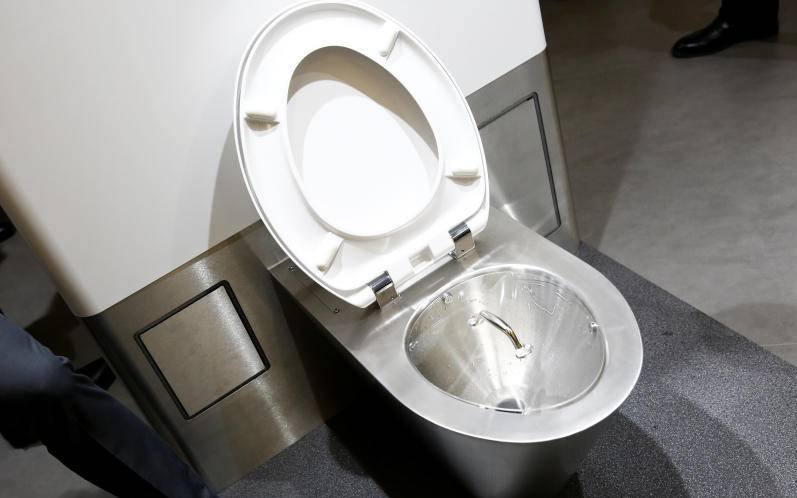 The fifth edition of AfricaSan Conference that brought together ministers responsible for sanitation and water, key agencies and sector specialists working in sanitation and water across Africa, ended last week in Cape Town, South Africa, with a bleak reminder that access to sanitation and open defaecation is still on the rise.
Held under the theme: Transforming Sanitation in Africa, Accelerating progress towards the Ngor Commitments to achieve the SDGs, the event took stock on the need to build momentum to address the ongoing epidemic of lack of access to safe water and sanitation and large-scale open defecation within the continent.
Most countries are not on track with regard to achieving Ngor Commitments which obligate African governments to work towards achieving universal access to sustainable sanitation, hygiene services and to eliminate open defecation by 2030.
The conference heard that there is need for financing at multiple levels starting from the household to the service provider as well as across the value chain. Robust funding mechanisms need to be made available, including those from local financiers.
The event also looked at the progress made in generating political momentum for sanitation and hygiene to showcase best practices and support in solving challenges facing the water and sanitation sector. At the end of the five-day conference, it was clear there is a sanitation revolution taking place globally and Africa is a big driver of this movement.
At the same time, AfricaSan5 was timely to help the continent fast-track on her commitments based on locally sourced solutions to sustain and accelerate progress towards achieving SDG 6—clean water and sanitation for all by 2030.
Private sector
With more than 19 million Kenyans still using unimproved water sources and 27million using unimproved sanitation facilities, different players in the water supply and sanitation (WSS) sector, especially the private sector, need to contribute their skills and efforts to holistically improve access to water and sanitation for the people who are in dire need for interventions that unlock the economic potential of those living in poverty are required.
During the conference, Water.org was honoured by the African Ministers' Council on Water (AMCOW) for its WaterCredit initiatives in Kenya and Uganda that have contributed to achieving large-scale improvements in sanitation and hygiene by directly impacting people in resource-poor communities.
Water.org offers a portfolio of smart solutions that breaks down the financial barriers between people living in poverty and access to safe water and sanitation. It uses market-driven financial solutions to transform lives and end the global water crisis.
WaterCredit initiative enables access to critical financing for household water and sanitation solutions for those living in poverty. The organisation partners with local financial institutions by providing technical assistance and smart subsidies where needed to encourage the financial institutions to provide small, affordable loans to people in need of water and sanitation at home. It also partners with water and sanitation service providers to enhance their capacity to obtain financing and improve service delivery for their customers.
This approach has facilitated over 750,000 Kenyans in rural and peri-urban areas to gain access to safe water and improved sanitation. In Uganda, over 153,000 people have been reached. These achievements demonstrate the potential that financially-oriented solutions hold to transform the landscape for water and sanitation access across Africa if more stakeholders were to take it up.
Bridging the financing gap and delivering safe and affordable access to water and sanitation will depend on innovative and efficient approaches. WaterCredit is just one variation of the many innovative solutions that can be adopted to help solve the water crisis on the continent and simultaneously help Africa to achieve her commitments vis-a-vis SDG 6 and the Ngor Declaration.
Innovative approaches
In recognising WaterCredit initiative, AMCOW is highlighting the achievements that this approach has already made in Kenya and Uganda. Kenya should embrace this momentum and confirm its position as a leader in harnessing innovative approaches by collaborating with local stakeholders to see how more finance can be catalysed from non-traditional sources and access to water and sanitation can be scaled and accelerated.
Mr Githinji is the Senior Programmes Manager at Water.org.