Lessons from Paris riots and Nairobi road chaos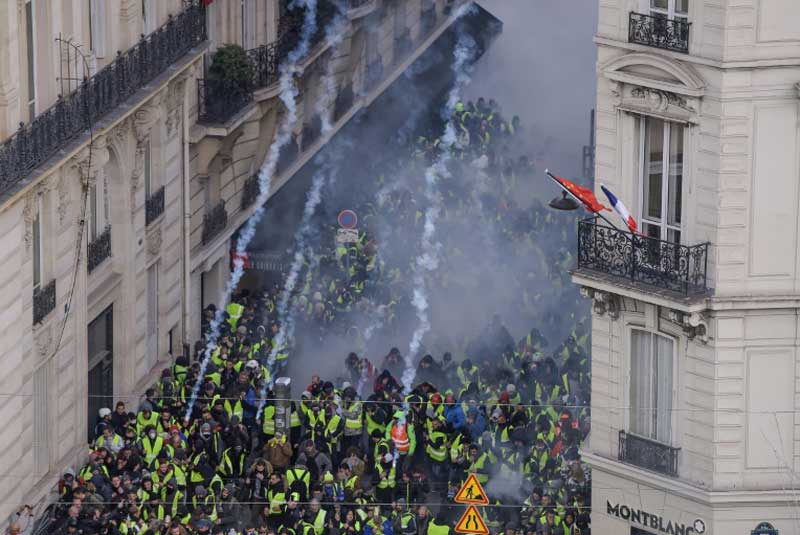 Two destabilising events in Nairobi and Paris are signals that all is not well and that leaders should pay more attention to the concerns of citizens.
In Nairobi, legislators showed cunning ability to reward themselves and united in passing legislation whose effect would be to deplete the public kitty.
With the legislators seemingly insulting overburdened citizens, President Uhuru Kenyatta stepped in and vowed to veto the enhanced emoluments.
Equally bad was the second development relating to lack of clear thinking and failure in long-term public transport policy.
Governor Mike Sonko banned matatus from Nairobi's Central Business District without providing alternative modes of transport for thousands of commuters.
The trouble was not that Sonko issued an ill-advised order that backfired but that it was rooted in past policy making and implementation shortcomings.
For decades, managers of Nairobi Metropolis failed to provide mass transport systems that would naturally make the matatu industry obsolete.
Hasty retreat
Sonko acted wrongly, sounded confused by telling people that walking was healthy, and almost brought Kenya to standstill. He failed to think of the ramifications of his actions.
The subsequent chaos forced him to beat a hasty retreat.
In France Emmanuel Macron was also forced to retreat due to fuel riots.
He should know better than Sonko, but he seemed just as confused.
Macron leads France, which, since 1789 when Louis XVI proved inept in the country's political economy, serves as Europe's social political weather vane and yardstick for thinking and behavior.
France at times produces people and movements that destabilise neighbourhoods and are larger than life, and whose impact goes beyond her borders.
These include the French Revolution that produced bloody Jacobins, "Emperor" Napoleon Bonaparte, and Charles De Gaulle.
In recent times, its intellectuals heralded postmodern relativism and seemed to justify anarchy by promoting "deconstruction" of almost everything, including basic beliefs.
The Euros portrayed deconstructing other countries through regime change as messianic, even as the "messiahs" created anarchy.
As leader of a former colonial power, Macron treads on the errors of his predecessors, which did "regime changing" in Africa and stationed troops in Mali, Burkina Faso, and in Cote D'Ivoire.
French troops ensured the election of Nicolas Sarkozy's friend Alassane Outtara, in Cote D'Ivoire. The French also led, along with the United States, the messianic ouster of Libya's Muamar Qaddafi, without thinking much about the instability that would follow.
President Barack Obama apologised for his shortsightedness, but the French leaders never did.
French shortsightedness
Macron is reaping the fruits of that French shortsightedness. It makes him look bad for there is more to the riots than fuel taxes; he has admitted as much.
The riots manifest a sense of anarchy because citizens feel that the government is not listening.
The Euros had given the impression that Africa and the Middle East were hell and that Europe was heaven on earth.
This attracted desperate migrants, only to generate nationalistic xenophobia.
Since France had participated in "regime change" invasions, some rioters make it clear that they want "regime change" in France and that Macron must go.
Macron tries to project himself as the conscience of Europe and sounds close to China's Xi Jinping. The two are close on climate change, world trade and activities in Africa.
Macron, besides expressing willingness to make France part of the Belt and Road Initiative (BRI) suggested that his country and China join hands in mounting projects in Africa.
While Xi and Macron face challenges projecting their benevolence to skeptical African states, Macron's challenger is bigger than Xi's.
The message for Sonko, Macron and other leaders is to reduce dogmatic sense of grandeur. For France, rioters are domesticating "regime change" doctrine and make Macron look helpless and harp-less.
Both Sonko and Macron ignored political commonsense and rattled their publics so much that they lost face.
Prof Munene teaches History and International Relations at USIU [email protected]