Knec unclever to blow whistle on cheating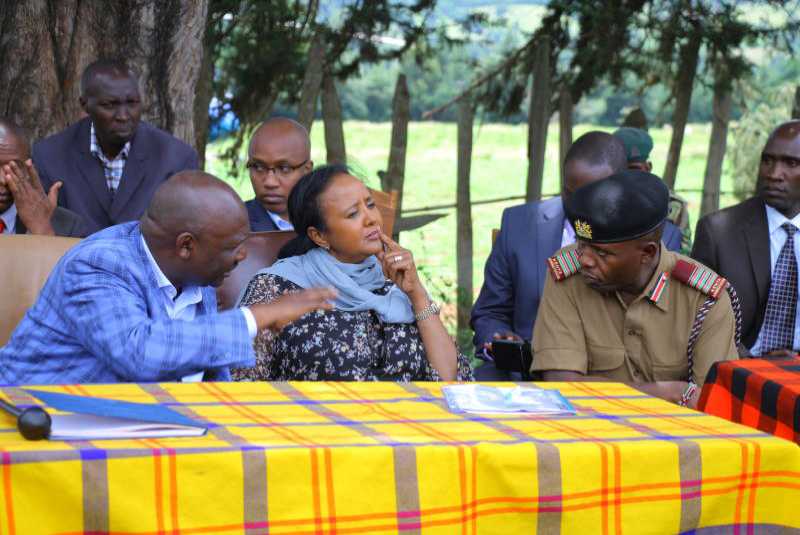 The year 2015 was without doubt the most calamitous year in the history of Kenya Certificate of Secondary Examinations (KCSE) in Kenya. Even though cheating had been going on for several years, this is year that the circus got to a whole new level. The government through the Ministry of Education and the Kenya National Examinations Council (KNEC), then set about to reclaim the battered integrity of perhaps the most important examination in the country.
This restoration of the lost dignity of national examinations did not come a day sooner – it had been long overdue. It was common knowledge that this important national examination had become the object of hawking around, those willing to pay got the papers – and there were plenty willing. In fact, some say, in the era of proliferation of social media, one did not have to pay, they just needed a mobile phone.
Kaimenyi's record
Matters were not made easier by Jacob Kaimenyi then Cabinet Secretary for Education who in 2015 kept on insisting that the exams were safe and that there was indeed no cheating. The situation would get out of hand as candidates did not even have to look any further than their television sets for the leaked exams.
KCSE is almost here, and once more, tension is rife. In the midst of this, one cannot be sure that the Ministry of Education (MoE) and KNEC are not stretching the tension further with the latest announcement of potential hotspots for cheating and warnings to potential cheats. Even though as relevant agencies they may be justified to raise alarm and forestall possible cheating, one is left to wonder if the information could be handled in a better way.
Rightly, it appears that MoE and KNEC have the luxury of accessing sensitive information relating to security of examinations. Similarly, they can't lack the capacity to undertake targeted action in the said areas and schools without sounding alarmist.
In the wake of this, even where there is bound to be culpability, some schools and counties are likely to lay claim to the assertion that they were publicly victimized long before examinations even started.
Serious strain
School heads and their deputies across the country haven't got a prayer. In some arid and semi-arid areas such as Moyale, Samburu, Turkana and Mandera, they will face a serious strain during this period as some will have to travel for up to 120km each day to collect and return examinations from the storage centres. Besides, they are a worried lot as the greatest examination in the country will be to dispense with the coming season without incurring as much as a mishap in their schools.
Apart from the trouble of managing a lot of students in the absence of other teachers, their now endangered positions will leave them wishing that nothing goes wrong during the examination period – even if a plot to cheat were to be conceived inside the head of a candidate. While one would understand the logic behind restricting teachers from schools, by this very act, the exams body raises the stakes for this examination and adds to the already palpable tension.
In the mind of the candidates, it is the reverse psychology associated with these restrictions that turns KCSE into a dragon that must be slayed using all means necessary – even illegitimate ones.
The MoE and KNEC have done well to restore the integrity of national examinations. It is now time to work on the national psyche in demystifying national examinations especially, KCSE. For far too long, this examination has been approached by the nation as an act of judgment which has sealed fates.
One-shot country
As it is, KCSE and KCPE are all we have as a means of evaluating students for purposes of transition to higher levels of learning and training. It therefore behooves all stakeholders to take up the responsibility of turning the negative tension amongst candidates into a positive energy that will help them approach this examination with the correct attitude.
Going forward, it is hoped that the proposed Competence-Based Curriculum being piloted in various schools is rolled out in time (and in its best form) to save the country from problems associated with national examinations that seem to spell doom for many students. After all, our society has several genuine success stories of people who didn't do too well in these examinations.
Dr Wesonga is a lecturer at the University of Kabianga – Kericho