Why you're never too young to own a home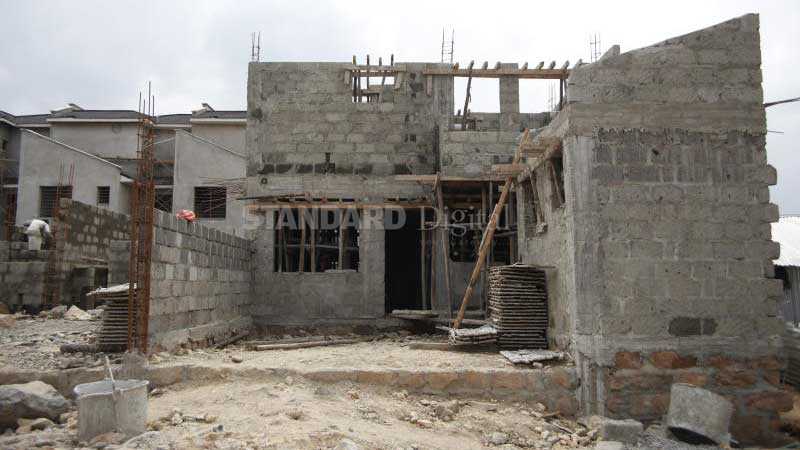 Picture what it means to be young and Kenyan in the 21st century. Imagine what it entails, being broke half of the time, having to juggle between temporary hustles like online writing, and having to live from hand to mouth in a bedsitter in Ruaka.
Picture standing on the balcony of your apartment block every morning as the sun rises to be treated to a view of Runda with its palatial homes set on acres of well-manicured lawns and plenty of greenery. Imagine having to live with nothing but the hope that one day, you too will own a home in Runda.
Nothing to show
Admittedly, it's a tough time to be young in this part of the globe, because it means that even though you are ambitious, you're misunderstood for not having anything to show for your ambition as opportunities seem so few and so far apart.
This notwithstanding that we, the youth, form more than 75% of the demographic landscape of our nation. I remember a while back I met with a few friends over a lunch meeting in the city and as we talked away, the conversation shifted towards the state of the youth in the country.
Someone mentioned that as a matter of fact, even the lucky ones that have managed to join the corporate world with all its promises have not been spared. That to fit into the corporate image of the organisations they work for, these young people have had to forgo the dream of owning homes so that they can at least afford to buy cars with which they too, can drive into the compounds of the corporate offices they work in just like their seniors and bosses.
The downside is that, since they don't own homes, they sleep in their cars or at their parents' homes. Personally, I cannot accept or deny this, what is of importance is that it is time to have that conversation about the state of the youth, not only in this city, but in the entire country.
The idea that the youth are left with so little a disposable income after buying food and paying rent, to the extent that they cannot even dream of owning homes soon is disheartening to say the least. The good news is that all is not lost, there still is hope.
I was relieved when President Uhuru Kenyatta, in his Jamhuri Day speech last year, announced that he had prioritized housing in the Big Four agenda. What if we we start from here in having a national conversation about the youth by developing concepts around the Big Four agenda that will enable the youth to own homes?
dreams are made of this
I perused the papers a few weeks ago and came across the Kenya Mortgage Refinance Company which is set to be unveiled soon.
The Kenya Mortgage Refinance Company will provide secure and long-term funding to mortgage lenders and thus make mortgages available and affordable to Kenyans seeking mortgage loans. This way, the company will support the quest for affordable housing.
Have the youth been catered for in this arrangement? Undeniably, if the affordable housing agenda is to succeed, then all stakeholders in the housing sector must seek and find ways of ensuring that the youth are able to own homes.
I dare say, a good measure of success of the quest for affordable housing is the youth, after all, we form a huge bulk of the population of our nation. In that respect, shouldn't all efforts be geared towards ensuring that the Kenya Mortgage Refinance Company packages its products in a way that is appealing and accessible to us the youth, regardless of economic status and income, so that even those among us who are in the corporate world can move out of our cars and our parents' homes into our own homes?
I picture myself sipping a cup of coffee on a cold Saturday morning at my own home by the time I am thirty years old, without worrying that my rent is overdue and my landlord will kick me out into the mid-year cold because my temporary hustles did not pay off for that month.
I picture a spacious compound for my kid to play in during weekends, to appropriately indulge in their childhood like we did, with the assurance that they too will experience the joy of owning homes in their youth thanks to the affordable housing agenda.
Granted, what greater satisfaction is there than to comfortably host your aging parents in your own home when you're still young and having to sit with them over a meal and proudly say to them, Mama, Papa, I made it.
Mr Mokamba is Communication Consultant in Nairobi