Conference tourism boosting brand Kenya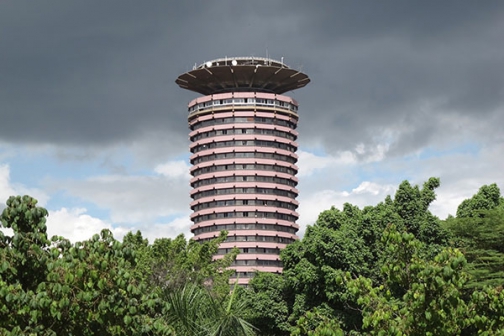 NAIROBI: There is no disputing that the soft white sandy beaches lining Kenya's 536km long Indian Ocean coastline, and our national parks, reserves, conservancies and sanctuaries abundant with flora and fauna, are the main tourism attractions in our country. Nevertheless, the growth in conference tourism in Kenya indicates the huge potential this segment has in its overall contribution to our tourism sector. The Meetings, Incentives, Conferences and Exhibitions (Mice) sector is on a major growth path globally and no doubt Kenya has begun to enjoy the benefits from this market to our economy and in enhancing the country's brand equity.
The International Congress and Convention Association (ICCA), headquartered in The Netherlands, carries out an annual ranking of the performance of Mice tourism globally. In carrying out the ranking, the ICCA considers factors such as the number of conferences organised in destinations, the size of the conferences in terms of the number of delegates participating, duration of the conference, the frequency of the conference and the subject and profile of the conference. The country and city rankings play a major role in influencing the Mice organisers on which destinations to hold their annual events.
Nairobi, voted Africa's Leading Meetings and Conference Destination at the 2016 World Travel Awards, has played host to numerous high profile conferences in the last one year that has seen delegates from across the globe flock into the city.
This is a clear indication of the high potential that the meetings and conference market has in contributing toward the growth in our tourism arrivals and revenues.
Most notable of the major meetings and conferences held in Nairobi were the 2015 Global Entrepreneurship Summit held in July 2015, the World Trade Organisation 10th Ministerial Conference in December 2015, and United Nations Conference on Trade and Development in July 2016.
Nairobi will host the 6th Tokyo Investment Conference on Africa Development on August 26 to 28. The largest East Africa tourism fair dubbed Magical Kenya Travel Expo 2016 is scheduled to take place in Nairobi from October 12 to 14. The fair organised by the Kenya Tourism Board (KTB) brings together tourism professionals from 35 countries that represent Kenya's key tourism source markets.
KTB is optimistic that this positive momentum in the conference tourism market will be maintained throughout the year, as our overall tourism figures continue to record an upward trajectory.