Devolution works best with all on board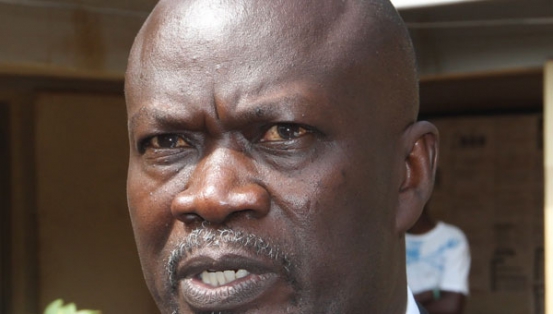 In terms of development and socio-economic progress, devolution is the best decision Kenyans ever made. The reality on the ground validates the reasoning that precipitated the creation of the system; chiefly that resources and government services at a local level would have a much greater impact.
Governors are able to make decisions faster and better because they are closer to the people and can observe first-hand the areas that require the most urgent attention.
But devolution can achieve more; county and national governments need not be mutually exclusive. Their priorities are not divorced. A careful examination shows governors and their deputies, MPs and even MCAs care about the same things, much as the President and his Deputy do.
It is dispiriting and wasteful for both the county and national government to implement autonomous projects in the same focus area with little or no consultation and no partnership. The outcome is a fractured approach and piecemeal impact; the recent back and forth between counties and the national on procurement of medical equipment being a case in point.
The delivery of government services can be greatly improved with a more pronounced level of partnership between county and national leadership. How many Cabinet Secretaries, for example, have met or engaged their county counterparts? How many Cabinet Secretaries co-ordinate with governors?
Do not get me wrong: I am not promoting a situation where the county government hangs on the coat-tails of the national government on projects. I am simply proposing that where priorities and interests align, both governments should look at the synergies available.
A pooling of minds, let alone resources, is a good thing. It may happen that either level is party to data, insights or knowledge that the other does not have. The interaction may present an opportunity to merge two good ideas into a one big and awesome concept.
Let me present an illustration. Food security is one of the issues that the Siaya county government has resolved to tackle, and so has the national government. Siaya has great unexploited agricultural potential and my government is working hard to ensure that we launch initiatives to leverage on this strength. There are only two ways to combat food insecurity: grow more food and improve the productivity of existing farmers through mechanized farming and route to market infrastructure.
We are supporting farmers by opening access roads and introducing them to mechanized farming. We have invited agribusiness enterprises and are also exploring extensive ventures on the Yala swamp with multiple partners. The potential of Yala swamp has barely been broached yet it can feed the whole of the western region.
We cannot be food secure with one bread basket in the country. Siaya is a county that would love to participate in the national food security conversation but no seat at the table has been offered. We will do our bit at our level but together with others we could achieve a lot more and make a bigger difference.
We purchased 15 new tractors and assorted accessories to expand the acreage under production from the current 35 to 55 per cent, through improved mechanisation services. Farmers were thus able to plough 4,800 at a subsidized rate of Sh1,850 per acre compared to the commercial rate of Sh3,500. Maize production increased from 540,000 metric tonnes to 1.3 million metric tonnes, a 240 per cent growth.
We also purchased 26.8 metric tonnes of seeds and 3,000 bags of subsidized fertilizers to improve crop production through improved access to high quality inputs saving farmers 30 per cent of input costs
The other area is roads. I invite the national government to let us walk through this. Since we began opening up roads, we have seen manly lives changed. Access to health, ambulances and other services has improved. If the national government would give counties more latitude in road infrastructure development, the populace would be happier. Whereas there's no contestation on class A B and C roads, classes D and E must be fully devolved.
The empowerment of youth and women is another area of convergence between the county and the national government. The youth and women funds should be given more thought while the reservation of 30 per cent of all procurement for the vulnerable groups should be supported wholly.
Together we can scale up interventions and make a more sustainable difference. Devolution is doing well; it could do a lot better and all that it takes is a few conversations between the national and county governments. It all starts with opening up the fist of hard-line positions and turning it into a handshake. I am committed to shaking hands on this.