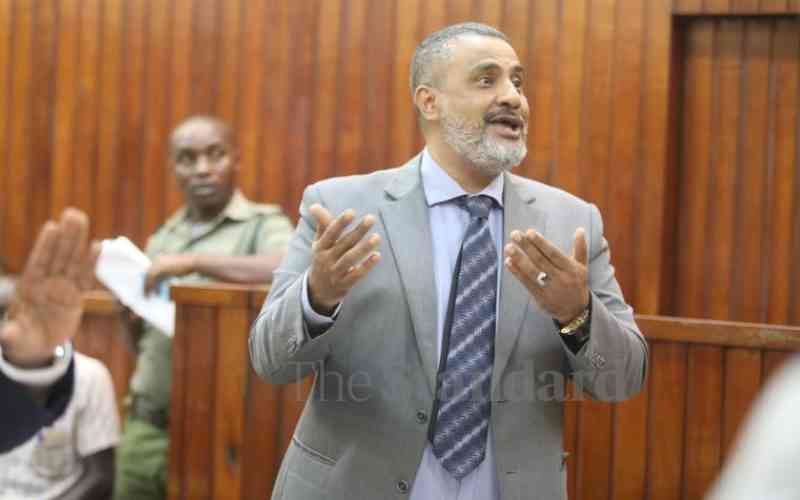 The High Court in Mombasa has temporarily stopped the exhumation of a Pakistan tycoon by the Director of Criminal Investigations (DCI) pending further orders by the court.
Justice Ann Ong'injo issued stay orders stopping the exhumation of the late Abbas Anverali who died from kidney failure according to medical reports presented in court. Anverali's brother, Shakir Anwar, claims foul play in the death of his brother and accuses the sister-in-law, Mrs Kiran Nazerali. Mrs Nazerali is being investigated by the DCI over the sudden death of his late husband.
"That a stay execution of the ruling and order issued in Mombasa Chief Magistrate criminal application delivered on July 27, 2022, be and is hereby granted pending further orders on August 4 2022," said Justice Ong'injo.
On July 27, Senior Resident Magistrate Vincent Adet allowed the DCI to exhume the body of Anverali and conduct a test to determine what killed him. According to Anwar, there was foul play in the death of his brother and wants his body exhumed and postmortem conducted. However, Mrs Nazerali has insisted that his late husband refused to undertake dialysis at Aga Khan Hospital and later died at home from kidney failure.
"The deceased kept refusing dialysis and kept on shouting the same and was adamant he wanted to go home as he didn't want dialysis and instead wanted to seek a second opinion in either Nairobi or Pakistan," said Mrs Nazerali.
She said the decision to exhume his late husband's body is a radical and extreme step and the same can only be allowed if a close family member allows it. Mrs Nazerali said their religion and customary beliefs shun the exhumation of deceased persons.
"We the immediate family, my four daughters and son who lived with my late husband oppose the exhumation. It is our wish that my late husband's body remains undisturbed and he retains his dignity even in death," said Mrs Nazerali.
However, her version was controverted by the medical report from Aga Khan hospital which indicates she declined to have the husband undergo dialysis and opted to have him transferred to Nairobi or Pakistan for an alternative opinion.
According to the medical history report from Aga Khan Hospital signed by Dr Sam Oula, the late Anverali had been admitted on May 13, 2022, about 9am with a gradual body swelling for many months and multiple wounds, insomnia and altered mental status for a few days.
"He was admitted to the Intensive Care Unit with a diagnosis of fluid retention in acute injury, Oliguria, severe sepsis and encephalopathy. Treatment plan was to conduct urgent dialysis, treat for sepsis, and do further workup to evaluate other possible comorbidities," said Dr Oula's report filed in court.
"The two accompanying relatives, however, refused dialysis and further intervention and opted to take the patient to Nairobi or Pakistan for a second opinion," he said.
The report said that a meeting was held between the primary doctor, nephrologist, nursing team, medical director and the two family members to convince them to give consent.
"They remained adamant and proceeded to sign a Leave-Against-Medical-Advice form," the report said," said Dr Oula.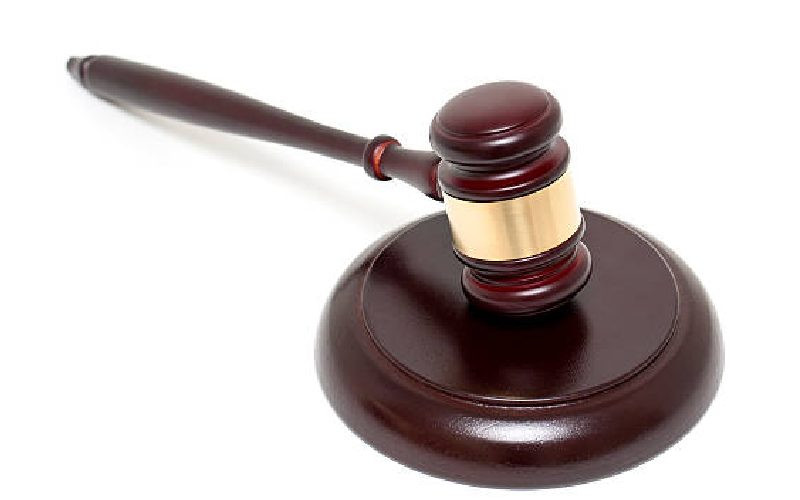 However, in her affidavit, Mrs Nazerali said that the cause of death of her late husband is uncontroverted since he died from kidney failure as indicated in the death certificate by Dr Brian Sabula, a clinical officer at Tudor Healthcare who attended to the late at his home in Tudor.
She said Aga Khan Hospital was unwilling to release the admission records, treatment and attendance notes, tests done and lab results to aid the court in knowing what transpired and actually led to her husband's death.
Mrs Nazerali said Anwar's lawyer, Michael Oloo, had opposed her application to have the court mandate Aga Khan release the records on claims the hospital was not party to the suit.
"The death of my late husband is not controverted as the lab results, medical records and death certificate state he died from a kidney failure," said Mrs Nazerali.
She said the court can't depart from the medical documents and proof shown.
The widow said after failing to convince his late husband to take dialysis, the hospital asked her to sign the release form which she refused at around 7:25am. She later signed the same at 11am.
Mrs Nazerali said she proposed to the doctors to treat him for other ailments he was suffering, but the hospital refused.
She affirmed her late husband had been sick for three days prior to taking him to the hospital after he failed to pass out urine.
"I indicated to the medics that he had been unwell for about three days and had not passed out urine for a day, prompting our rushing him there, contrary to what is stated," said Mrs Nazerali.
According to Mrs Nazerali, his estranged brother-in-law who resides in Pakistan showed up two weeks later after his brother's demise despite being informed.
She said the whole burial process was done per the rituals and customs of the Khoja Shia Ithnasheri Jamaat and was carried out by Kaffan and Dafan sub-committee. (Committee in charge of performing burial rites) which requires a deceased to be buried on the same day.
"I have no say in what is to be done as a woman and the whole process after notifying the committee of his death at 5am was taken over by them and the whole burial ceremony was streamed live on Youtube. Therefore, the claim that the burial was hurried is unfounded and a blatant lie," said Mrs Nazerali.