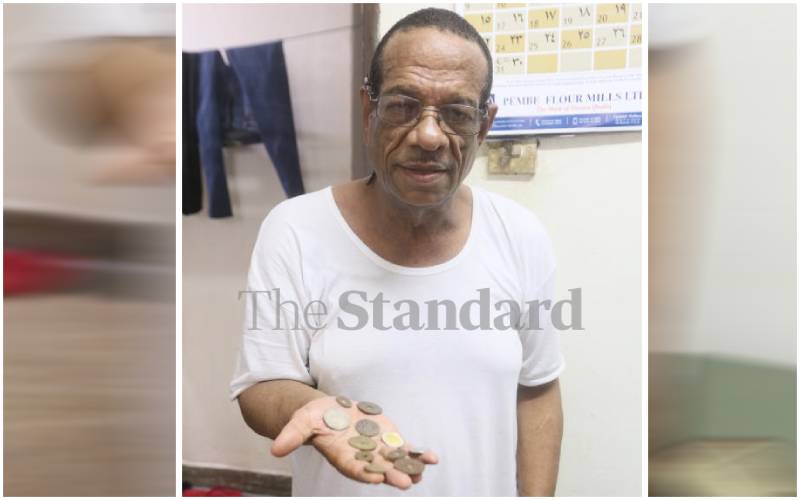 Hassan Mohammed Hassan, 67, has been collecting coins for three decades.
His collection includes currencies used during colonial times as well as modern coins.
Hassan loves being a numismatist (a person who collects coins) even as the hobby, dating back to the 13 century, fades away.
The former National Museums of Kenya Education officer who started collecting coins as a student way back in 1975 at Allidina Visram School has amassed coins that tell the Kenyan history.
In his jealously guarded album are some commemorative coins like those for King George, Queen Elizabeth, for Presidents Jomo Kenyatta and Daniel arap Moi. He also has the Sh40 commemorative coin for former President Emilio Mwai Kibaki.
The former National Museums of Kenya education officer says his is a hobby of kings and needs passion and time.
"I do it for fun and just want to ensure that we have something to tell the new generation about how the old currencies looked like," Hassan told The Standard at his Mlango Wa Papa home in the sprawling Old Town, Mombasa County.
Historians have it that coin collection dates back to ancient Rome and was not popular until the Renaissance period in the 13th century.
"In the present day, one does not have to be king to be involved in such a hobby," he said.
Collectors specialise in different categories based on the coin's value, time period, metal types or historical value. There are also those who enjoy collecting everyday common coins, and some may have a collection of coins from different countries.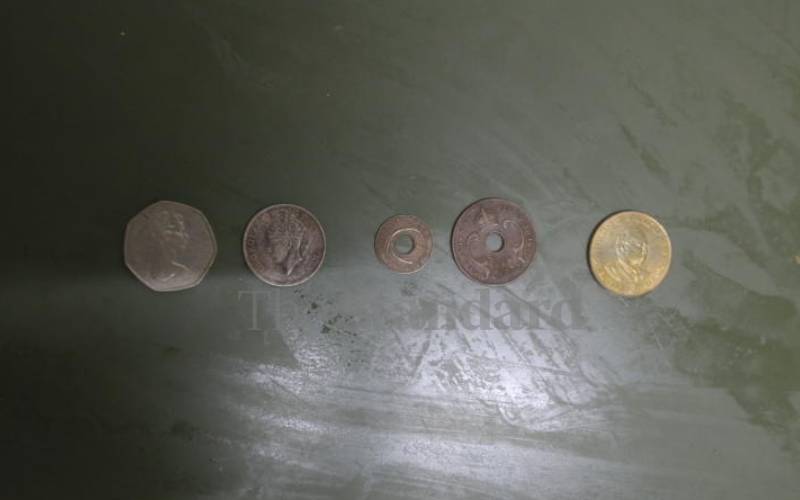 For Hassan, his work at NMK for more than three and a half decades built his hobby.
"I read a lot of stuff on collection and storage of rare artefacts, including coins and paper currency and over time developed a keen interest in this hobby."
He said that for one to be a successful coin collector, one needs to have a proper storage facility which cannot be easily accessed by any other person.
Numismatists require coin albums or folders to store and arrange their collection as well as magazines on coin collection which serve as reference material.
"When doing the collection, one needs a pair of white gloves which are worn to make sure the surface of the coins and notes remain free from contamination," he said.
During the visit by The Standard, he used a liquid to sterilise his palm which he used to place a collection of coins for us to take pictures.
Hassan says a pair of magnifying glasses come in handy in inspecting inscriptions and the age of the coins.
"I was lucky to have interacted with my great grandparents who offered a lot of information on old currencies and how trade was conducted during their time," he said, adding that there are coins that were phased out and reasons given. He adds that professional coin collectors are able to give an accurate value of coins based on colour, and condition when no clear writings on inscriptions are visible.
To ensure that the art of coin collection is enhanced, he is of the opinion that gift shops be put at in villages and in educational institutions.
"Schools and even village settings can be encouraged to come up with numismatic clubs"' he said.
The world's most famous coin collectors include King Emmanuel III of Italy who had more than one million coins, which he bequeathed to the Italian nation when he abdicated in 1946.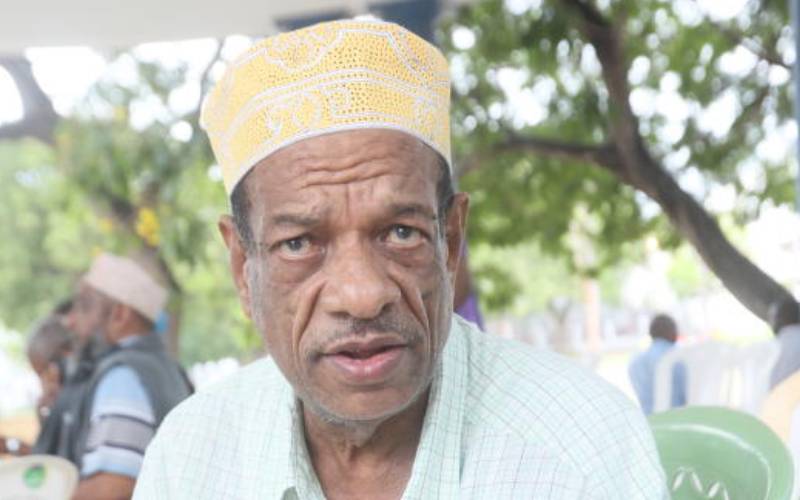 American businessman from Baltimore Louis E Eliasberg Sr is reported to have been involved in the aggressive collection of coins from around the mid-1920s up to the time of his death in 1976.
Records show he was the only person ever to assemble a complete collection of coins in circulation for over five decades.
There is also the Farouk dynasty that ruled Egypt from 1936 to 1952, and collected an estimated 8,500 medals and gold coins.
The oldest Roman coin was found in Britain and it was minted in 211 BC.
Hassan's collection include currencies from around 1895-1960s when Kenya was under the British Protectorate.