How Mombasa cop died by suicide in official residence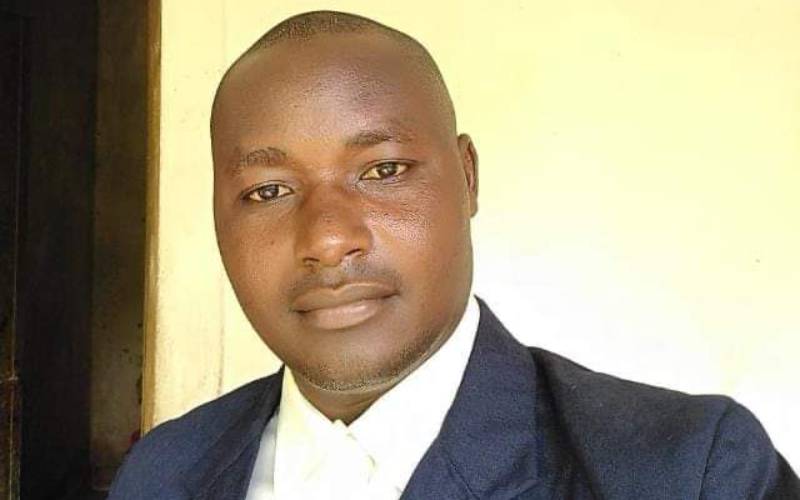 A 32-year-old Police Constable in Mombasa has committed suicide inside his residence at the police line.
The body of Jacob Masha was found by police officers lying in a pool of blood, with a firearm between his legs after a neighbour reported gunshot sounds emanating from the house.
A police report filed at Makupa Police Station on Sunday, January 9 evening indicated that the deceased was found lying in a pool of blood with a gunshot on his chin.
"PC Jacob Masha, a Giriama male adult aged 32yrs was found lying in a pool of blood with a gunshot on his chin and the bullet exited through the forehead," a snippet of the police reports as seen by The Standard read.
According to the investigators, a neighbour (who is also a police officer) filed a report at 1952hours after hearing a gunshot from his neighbour's room at the police line.
"The door of the said room was locked from inside so the officers were forced to break the door and found the deceased," the report added.
Makupa Police Station OCS and other scenes of crime officers visited and processed the scene, recovering a G-3 rifle and one spent cartridge of 7.62mm.
However, the police say the motive of the suicide has not been established because no suicide note was found at the scene.
On the contrary, inside sources that have spoken to The Standard but are not allowed to speak to the media allege that the officer committed suicide as a result of frustrations at his workplace.
DCI-Mombasa branch has opened an inquest to probe the officer's death. The body was moved to Coast General Teaching and Referral Hospital mortuary awaiting autopsy.
Additional reporting by Mate Tongola.