Elephant dies in Taita Taveta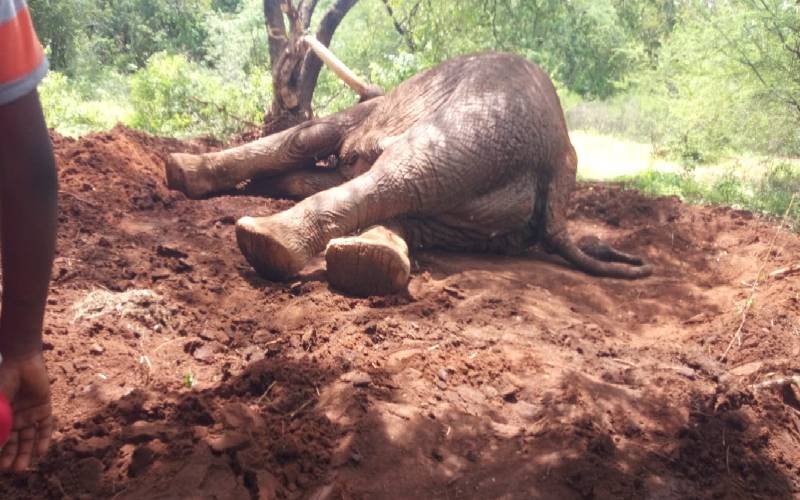 Residents of Gimba village in Voi, Taita Taveta county, this morning found an elephant lying down weak and died a few minutes later.
Kenya Wildlife Society officers arrived at the site following residents' distress calls.
Another such incident was reported a year ago when three elephants were found dead with their tusks still intact.
The residents together with KWS officers could only stand beside the helpless elephant before it died.
However, the residents lamented massive destruction caused by the elephants in their farms.
As Christmas and New Year celebrations are near, the residents pleaded with KWS officers to allow them to enjoy the meat.
The Kenya Wildlife Service in January said three elephants died on diverse dates in Sagala area, Taita Taveta County. All the elephants had their tusks intact, implying, the deaths were not as a result of attempted poaching, the KWS said on its website.
"Sagala area is a human-wildlife conflict hotspot, and initial indications point to a possible case of retaliatory poisoning by parties whose identities are yet to be identified."
The agency said investigations were underway to pinpoint the actual cause of the demise, and to bring the perpetrators to book.
KWS appealed to communities living adjacent to parks and reserves not to take the law into their hands, but report any cases.