Kwale opens Sh130m fresh produce market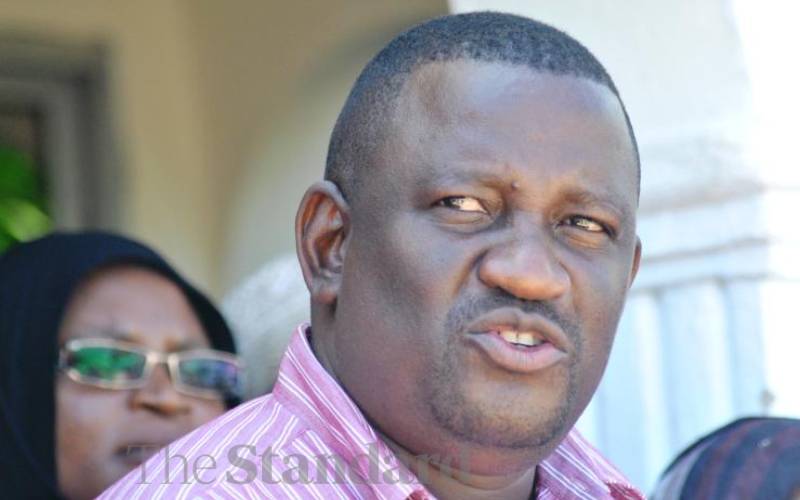 Fresh produce farmers in Kwale County have a reason to smile following the commissioning of a Sh130 million wholesale fresh produce market at Kombani.
The market co-funded by the European Union (EU) and the Kwale County Government was opened on Friday.
Devolution Cabinet Secretary Charles Keter, EU Ambassador to Kenya Henriette Geiger, and the Chief Administrative Secretary in the Ministry of Devolution Gideon Mung'aro were among top officials who graced the occasion.
Kwale Governor Salim Mvurya noted that the modern market will be a game-changer in the local economy serving local farmers, 1,000 traders and 75 wholesalers.
It would also be the largest in the coastal region after the Kongowea market in Mombasa,
The new market, located at the junction of Likoni-Lunga Lunga-Tanga-Dar es Salaam and Likoni-Kwale-Kinango-Samburu highways is meant to ease the selling of farmers' produce and promote trading activities - boosting the devolved unit's revenue base.
The county boss lauded the State and the EU for financing the Kombani market at a cost of Sh130 million, with his administration contributing Sh10 million. Mvurya said his administration will mobilise suppliers, farmers and traders to fully use the facility.
The governor said that the new market will help residents fight poverty as well as increase their household incomes besides contributing to local revenue collection and improving service delivery.
"You remained patient knowing that the devolved unit is involved with projects that benefit the people and the eventual opening of this market," he said.
He added that the establishment of the Kombani Market will create jobs for the people of Kwale at large.
The county boss said the Kombani market is strategically positioned to attract business and supplies from the four sub-counties, neighbouring Tanzania as well as Mombasa County.
"The ongoing construction works of the multibillion Dongo Kundu bypass once complete will further open up our coastal county for business as far as Kilifi County," he said.
"I urge local business people to embrace this new market with zeal and spur socio-economic activities in the region," he said.
The EU envoy said it took patience and persistence to complete the facility and urged locals to take advantage of the market to do business.
Geiger noted that the funding for the market was done through the Instruments for Devolution Advice and Support - a bilateral programme between the State and the EU.
The programme is meant to contribute to strengthening national institutional capacities in the management of the devolution process and fiscal decentralisation and development of capacities in counties.
CS Keter urged farmers and traders to use the opportunity to do business and grow their businesses. "If there was a misuse of funds, we would not have seen the completion and commissioning of this huge project," he noted.