MCAs pass motion for county to establish mental health policy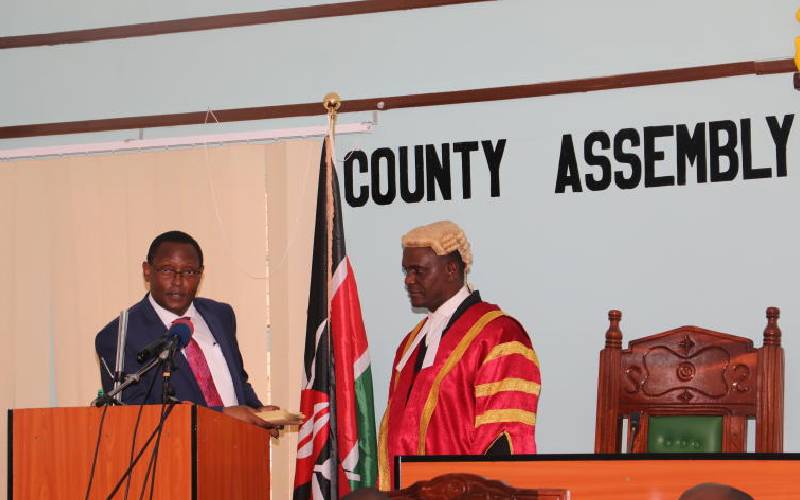 Taita Taveta County Assembly has passed a motion for the creation of a policy to address mental health challenges.
Noting that the productive age group of between 20 and 40 years is the worst hit by mental health issues, the MCAs said the county administration needed to provide psychosocial support to fix the challenges.
Following the adoption of the motion, the executive is now required to establish a rehabilitation centre at Wesu Sub-county Hospital to address serious mental and emotional distress.
Health Committee Chairman Omar Ahmed, who sponsored the motion, said mental health is important at every stage of life.
"A public health approach is therefore required to address the psychosocial and mental health consequences of Covid-19 pandemic," Ahmed said.
He said stress-related cases and suicide caused by widespread sale and consumption of illicit brews and drugs should now be addressed.
Wundanyi-Mbale MCA Stephen Mcharo said cases of mental disorder were rampant in villages among youth aged 20-40 years due to economic and financial hardships and unemployment.
Wusi-Kishamba MCA Justine Mwamba said Covid-19 had compounded the mental health challenges as the pandemic led to the loss of jobs among the productive youth.
Nominated MCA Frank Mmare said cases of madmen loitering in trading centres are on the rise.
He said mental disability had become a societal problem.
"We have been seeing dozens of madmen walking along the Taveta-Mwatate highway that traverses the Tsavo West National Park. The problems have been caused by hard drugs and alcoholism," Rev Mmare said.
He accused the county administration of aggravating mental health problems by sacking workers when it took over power in 2017.
"The county administration cannot run away from these mental health problems. It has contributed to them by sacking hundreds of Early Childhood Development Education teachers and Vocational Training Centre instructors it had inherited from the former administration," he claimed.
"Those sacked became sick and mentally retarded while others died of emotional stress."