Kwale Governor Mvurya tells State, donors to pay locals displaced by dam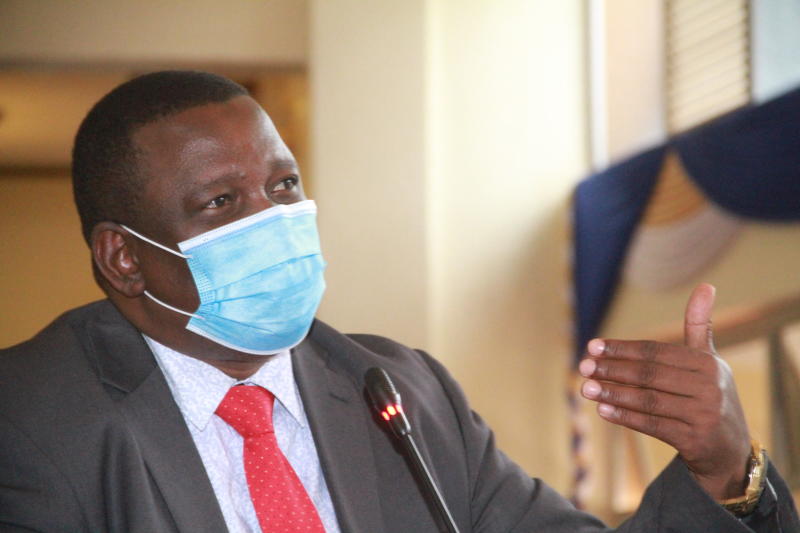 Kwale Governor Salim Mvurya wants the Sh20 billion Mwache Dam project in Kinango, Kwale County, stopped until landowners are compensated.
Construction of the dam, expected to boost water supply in Kwale and Mombasa counties, is expected to start in March 2022. The dam will see 2,600 hectares of land put under irrigation in Kwale, according to officials.
More than 1,600 people from 24 villages in Kinango sub-county will be affected by the dam with will have a capacity of 118 million cubic metres of water.
Mvurya says those who will be affected should be settled before the contractor moves to the site.
He told World Bank and national government officials in his office yesterday that sticky issues should be addressed, especially compensation and resettling of those affected.
"We met last November with officials from the Ministry of Water, Sanitation and Irrigation and the National Land Commission and agreed that issues around compensation and resettlement be resolved," said Mvurya.
He added: "Disputes on the compensation rates arose. They had to be reviewed upwards. We mandated the the Lands commission to report this to Nairobi then come back with the new recommendations. But this did not happen."
World Bank representatives Catherine Tovey and Adrian Cutler said the county administration, leaders and residents should work together if the project is to succeed.
"We have reached an encouraging level. We're optimistic the project will be launched," said Ms Tovey.