Over 60,000 people facing starvation in Tana River county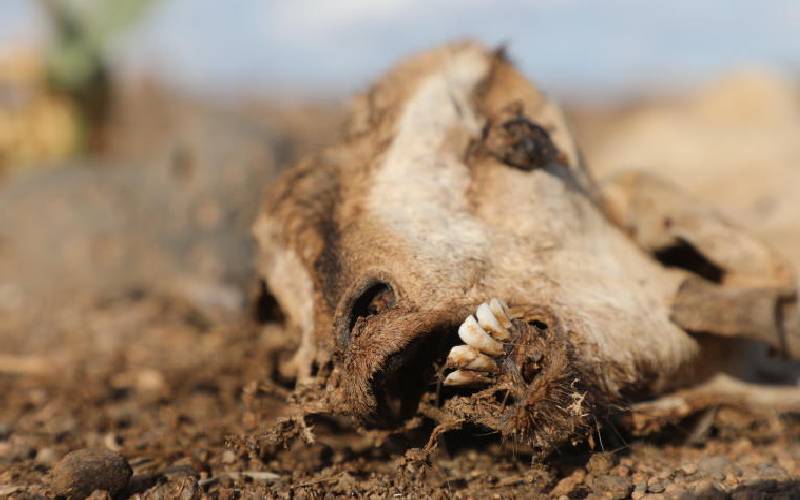 More than 60,000 people are facing serious starvation in Tana River County.
County commissioner Mbogai Rioba said the affected communities have been put into a hunger safety programme and will be considered for a cash transfer.
Speaking to The Standard, Rioba said a monitoring team has been dispatched to affected areas to compile a list of those in critical condition so that they benefit from the programme.
"Our teams are already in the affected areas to take records of how many have been starving," he said.
He appealed to the residents to remain patient promising that nobody will die of hunger.
Meanwhile, the National Drought Management Authority (NDMA) confirmed that 63,000 people in the area are hunger stricken due to the failure of the short rains and long rains for two years.
NDMA Tana River County Coordinator Abdi Musa said many water sources have dried up, forcing many families to trek long distances with their animals in search of water and pasture.
Musa said his team carried out a food security assessment in July which indicated that the area was experiencing severe vegetation deficit and drying of water pans.
"The county is in alarm phase because of a severe food and water shortage," Musa said.
On intervention, the coordinator said NDMA got a donation of Sh18.8 million from the European Union for livestock feeds, water trucking and health promotion.
He said already NDMA Tana River County has purchased 6000 bags of livestock feeds of 50kgs each that will be distributed to livestock farmers with lactating and weak animals in Galole and Tana North Sub-counties.
Musa said water trucking will target areas such as Lakole, Hosingo and Titila among others in Tana North Sub County where the situation is critical.
Other areas targeted for water trucking are Gururi, Goticha, Wayu Duka and Haroresa in Galole Sub-county.
He said the department of public health will conduct hygiene promotions and issue 4000 sachets of water treatment chemicals.
He said that majority of herds are flocking to Tana delta in search of pasture and water.
Musa appealed to the national and county governments, donors and well-wishers to provide water for people and livestock and also upscale up animal health and immunisation.